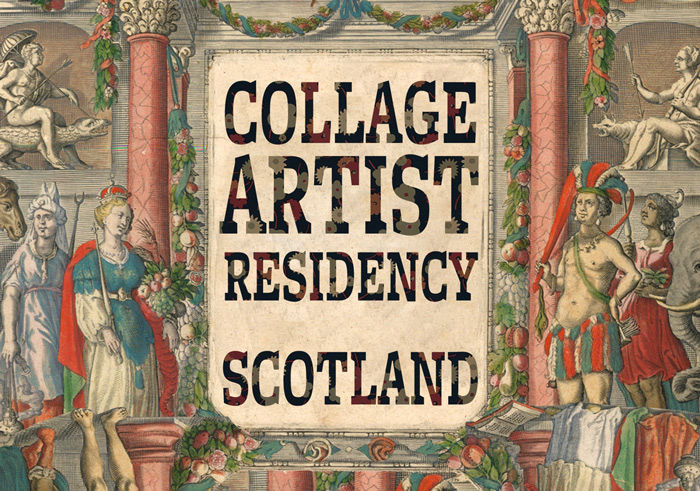 CALL TO ARTISTS
Collage Artist Residency: Scotland
An in-person residency at MERZ Gallery in Sanquhar, Scotland centered on collage artists who want to incorporate history and folklore into their artist practice. Residents will make artwork for an exhibition and book.
Deadline to Apply: 31 July 2022. Submissions will be reviewed on a rolling basis until space is filled. Artists are encouraged to apply well before the deadline.
ABOUT THE RESIDENCY
Collage Artist Residency: Scotland is a week-long artist residency designed for artists working in collage who seek to engage with place in their practice. Using the rural community of Sanquhar, Scotland as a laboratory, artists will spend a week making artwork; learning about the place, its people, and its history; and discussing how art can capture, share, reflect, comment, and otherwise engage with a sense of place. The goal of the residency is to develop an individual methodology for responding to place in one's art practice and to make a work of art about Sanquhar that speaks to and about the people and land. Our hope is that artists will return to their home communities with fresh eyes and be prepared to see their communities in a unique way.
The residency will unfold over the course of a week. Each day the group will meet in the morning for a presentation or workshop. We will hear from guest artists and local historians about Sanquhar and faculty will make presentations about place in art and strategies for incorporating place into one's practice. Designed for collage artists, professional development sessions focus on artist practice: topics include Collage as Artist Practice; Sourcing Materials, Copyright, Appropriation; Developing Materials; Collage in Presentation. In the afternoons, artists may choose to make art or take up an afternoon activity such as a walk to the River Nith and castle or a visit to the Tolbooth Museum or Saint Bride's church or an afternoon trip via rail to Dumfries or Glasgow. Artists will have the opportunity to work one-on-one with faculty. In the evenings, we will convene at the Nithsdale Pub to informally share the experience of our days.
During the residency, artists will make an artwork that will be exhibited at MERZ Gallery as part of "Mythical Landscape: Secrets of the Vale", an exhibition by an international group of artists, all of whom traveled to Sanquhar to investigate a sense of place and make artwork that speaks to the rich history and folklore of the region. Artworks reference stories from the past (true or otherwise), consider the history of the region, and speculate on future myths and legends. An evolving exhibition at MERZ Gallery in September 2022 will culminate with the Festival of Folklore, 22-25 September 2022. The artwork will be the subject of a film by David Rushton and used to illustrate a forthcoming, abridged version of William Wilson's 1904 book, Folk Lore and Genealogies of Uppermost Nithsdale.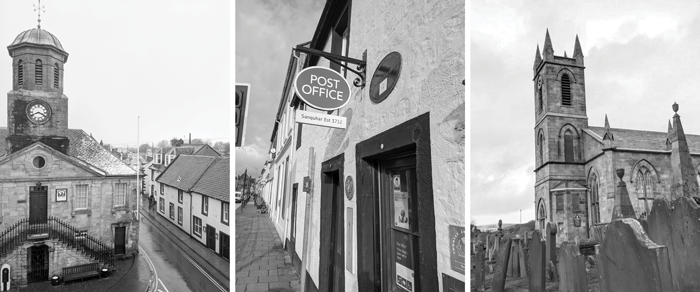 Concept: A Sense of Place
"We are living today on a threshold between a history of alienated displacement from and longing for home and the possibility of a multi-centered society that understands the reciprocal relationship between the two," writes Lucy Lippard in The Lure of the Local. "Most of us are separated from organic geographical communities; even fewer can rely on blood ties. We can only hope to find created communities—people who come together because they are alike on some level—or communities that are accidentally formed through place, workplace, and other more artificial means. Sometimes created places, based in dissimilarity, can be more vital and less isolating than unchosen ones. But most of us live such fragmented lives and have so many minicommunities that no one knows us as a whole. The incomplete self longs for the fragments to be brought together. This can't be done without a context, a place."
For artists, a sense of place or a lack thereof, poses a particular challenge when making art that speaks to a community. Lippard's observation that "all art is regional" seems to contradict the idea "that there is no such thing as regionalism in our homogenized, peripatetic, electronic culture." We see it differently; that the artist is uniquely situated to show and speak to place in a way that makes it seen, understood, and celebrated.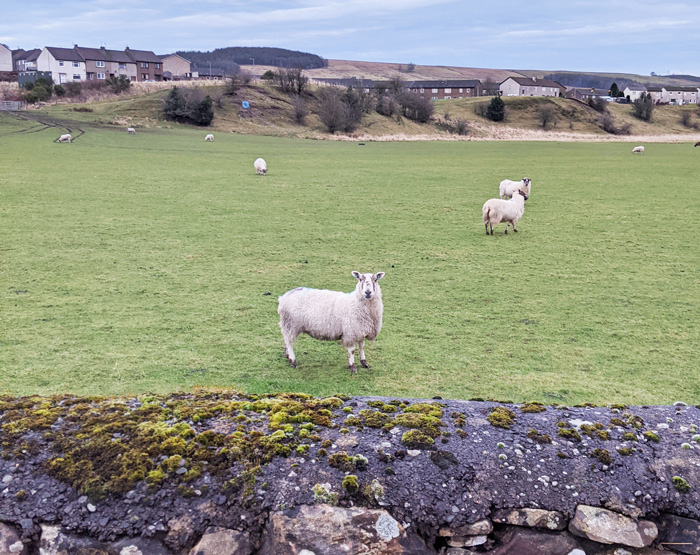 About Sanquhar, Scotland
Sanquhar is a rural Scottish community with a rich agricultural and manufacturing heritage. Located on the River Nith, the area has been an important crossroads going back to Neolithic times and is the site of several prehistoric British forts and a Roman outpost. A 15th-century castle ruin overlooks the town. Mary, Queen of Scots came to Sanquhar in May 1568 after her defeat at the battle of Langside. In the 17th century, Sanquhar was the site of unrest during the Covenanting period when Scottish Presbyterians fought to maintain the Church of Scotland. Agriculture, coal mining, and wool production and related industries such as knitting and carpet making flourished in the 18th century. The town hosts the world's oldest working post office (established in 1712) and the world's oldest curling society (formed in 1774). The Church of St Bride's sanctuary was dedicated to a lost, then found World War I soldier. The village of Crawick on the edge of town had once been known as a haven for witches. The Tolbooth Museum was designed by the influential 18th century Scottish architect William Adam.
Sites of Interest: Tolbooth Museum, Sanquhar Castle, Crawick Multiverse, Old Town Hall, River Nith, Saint Bride's Church, Sanquhar Declarations Monument, and A' the Airts (home to Sanquhar Knitting Patterns).
WHO IS THIS FOR?
Collage Artist Residencies are intended for self-motivated artists, regardless of the stage in their career, who want to develop their practice by exploring a topic or working method and collaborating with others to produce a final product and who want to develop a practice of working with historic sites or history associations to create and present art that embeds itself in non-traditional spaces and speaks to a general community about contemporary issues.
Residencies are open to any artist over the age of 21 from anywhere in the world. We look for artists who have a developed sense of practice (even if it is an emerging one) and those who have a strong connection to a community. People of color, indigenous people, and members of queer communities are encouraged to apply.
COST
The cost of the residency is £750 ($975 USD). This includes accommodations for six nights at MERZ and one meal per day. Artists are responsible for their own travel to and from Sanquhar, additional artist materials, and additional meals. No artist will be turned away for lack of funds and the organizers will work with artists to build a financial aid package.
HOW TO APPLY
Submit your application HERE.
RESIDENCY LOGISTICS
11-17 September 2022
18-24 September 2022
25 September-1 October 2022
Weekly residencies take place in September 2022. Artists may arrive anytime after 3PM Sunday and must depart by Noon on Saturday. Artists are expected to attend all scheduled sessions and be active participants in the community. We may use online tools such as Zoom, Slack, and Google Docs to communicate and share information prior to and after the Residency. Technical support is available as needed.
This Residency requires artists to be in Sanquhar, Scotland at 10AM Monday morning through 4PM on Friday. Artists are responsible for their travel to and from Sanquhar. Accommodations and one meal per day are included as part of the Residency fee.
The Full Prospectus includes an FAQ and additional information about the exhibition. VIEW THE PROSPECTUS.
APPLICATION PROCESS
The submission process asks applicants for:
• Contact information
• Artist or Writer Bio (50-250 words)
• Statement of Artist or Writer Practice (50-300 words)
• 3-5 images of artwork or samples of writing
• Statement of expectations
• Asks questions about your work and needs
QUESTIONS
If you have questions, send an email.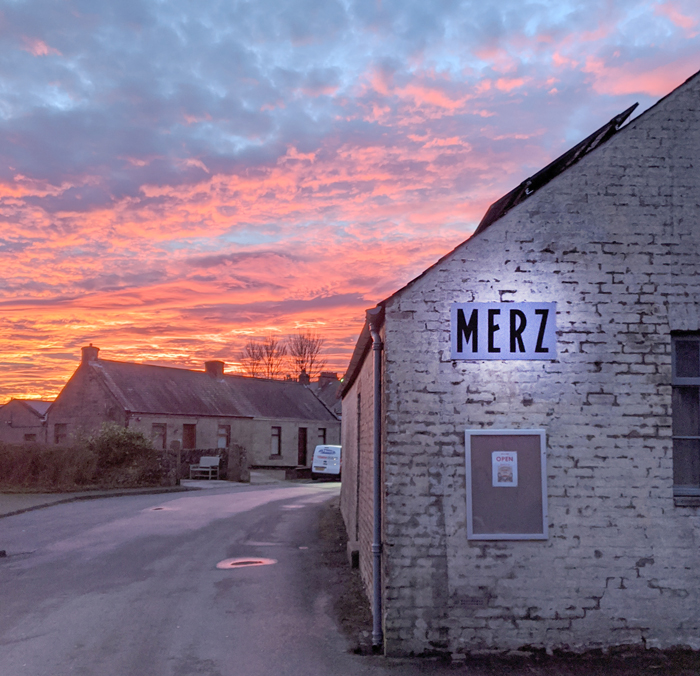 FACULTY
Wylie Garcia
Wylie Garcia investigates themes of identity and place through process and material-oriented projects. Using cross disciplinary mediums such as textiles, painting, drawing, sound, and performance, Garcia explores issues related to gender, devotion, and emotional spaces. Garcia has a BA from the University of Chicago and an MFA from the Massachusetts College of Art and Design. She is the 2019 winner of a Pollock-Krasner Foundation Grant and a Vermont Arts Council Creation Grant. She also won the 2016 Barbara Smail Fellowship and Award from Burlington City Arts and a 2016 Vermont Arts Council Creation Grant. Her work has been shown in solo and group shows across the U.S. and she has held residencies at the Fine Arts Work Center in Provincetown, Massachusetts and the Central Academy of Fine Arts in Beijing, among others. She is also the editor of Wylie's Artist Resource, a Substack newsletter providing professional resources and consulting for artists. Garcia's studio is in Charlotte, Vermont. www.wyliegarcia.com
EveNSteve
EveNSteve is the husband and wife team of author Eve O. Schaub and artist Stephen Schaub. Their artworks combine Stephen's photographic imagery with Eve's handwritten text to create evocative landscapes that tell stories and speak to history.
Their exciting mixed-media works incorporate a variety of disciplines: photography and filmmaking, works on paper, collage, creative and historical writing, and installation. EveNSteve believe that, in all times, art helps us make sense of the world. In the face of chaotic, unpredictable times, art reminds us who we are, where we come from, and who we want to be.
Stephen Schaub is a Marine Corps Veteran who served in Operation Desert Shield/Desert Storm and a recipient of the Navy Achievement Medal. After receiving his BFA from the Rochester Institute of Technology, he founded Figital Revolution, a groundbreaking website and YouTube channel that has long advocated for the merging of digital and traditional photographic techniques. He has curated shows focusing on contemporary photographic practice—"I Choose Film: Film Photography in the 21st Century" (2017) and "Everything is Still: Photographers Working in Motion Picture Film" (2019) both at the Wilson Museum at the Southern Vermont Arts Center—and published multiple collections of his work: A Sense of Place (1999), Through A Glass Darkly (2004), and the "One Week One Book" series (2020). Schaub has consulted for clients ranging from Bergger Photographic in France, LIFE Magazine, Eastman Kodak, Polaroid, Cranson, Hahnemühle, Leica, and CineStill. Selections from his "Through a Glass Darkly" and "Haiku" series are in The Polaroid Collection and he was one of Polaroid's Ten Featured Artists for nearly a decade. His works have been featured in numerous publications and media outlets, including Money FM (Singapore), Lifestyle Asia Magazine, Art New England, Vermont Art Guide, Photovision Magazine, Precision Camera, and Vermont Magazine. He was featured by Kodak Alaris as one of 15 photographers world-wide to debut the release of the new Ektachrome E100 film. Schaub is known in the industry as a leader in the field of innovative printing techniques. His work has been exhibited in Asia and Europe as well as throughout the United States.
Eve O. Schaub is an internationally published author and speaker. The author of Year of No Sugar (2014) and Year of No Clutter (2017); she is currently at work on her third family memoir, Year of No Garbage. She has been featured on the Dr. Oz Show, Fox & Friends, USA Today, and The Huffington Post among others. Her essay "Our Year of No Sugar: One Family's Grand Adventure" for Everyday Health has been viewed over a million times. Her books have been translated into Chinese, Hebrew and Spanish, and her writing has additionally appeared in Hyperallergic, Bustle, The Belladonna Comedy, Vermont Magazine and Vermont Life. She holds a BA and BFA from Cornell University, and an MFA from the Rochester Institute of Technology.
In 2019, the Schaubs formed EveNSteve and began collaborating on artworks, films, handmade books and monumental sculpture. Inspired by the constraints of the pandemic, in 2020 they created the Hayfield Art Gallery in the field across the street from their house. It features an annual four-season exhibition of six monumental outdoor artworks. The Hayfield Art Gallery has been the subject of multiple news stories including on NBC Boston News at Ten, WTEN Albany (ABC), and WCAX Burlington (CBS).
EveNSteve is a recipient of grants from the Vermont Arts Council and the Vermont Community Foundation. In the last year their experimental films have been official selections at more than a dozen film festivals around the world, and winners of Best Documentary Short at the New Wave Short Film Festival in Munich, the Global Shorts in Los Angeles, and the Best Shorts Competition in La Jolla. The Schaubs live and work together at their home in Pawlet, Vermont. www.evensteve.com
David Rushton
David Rushton was a founding editor of Coventry-based Analytical Art in the 1960s and subsequently worked in Art & Language from 1972 to 1975, notably on the Art & Language Indexes. Rushton was a key agent in student-led activism and print throughout the 1970s and co-edited Politics of Art Education with Paul Wood (Studio Trust/Scottish International Institute, 1978). Rushton began producing intricate scale models of art and social incidents in 1965. When he moved to Scotland in the 1970s, he split his time between an analysis of art education and communications policy (pioneering local television). Since leaving Art & Language, he resumed making and displaying 1/24th scale models of interiors to explore social conflict, art trade and new ways of interpreting art. In 2011, Rushton founded MERZ in Sanquhar, Scotland, with the objective of re-using and recasting narratives to explore reconstruction and fabrication in the arts. MERZ draws as a metaphor on Kurt Schwitters' assemblages and the conceptual and protagonistic approach of Analytical Art and the early days of Art & Language. Rushton is also the Founding Director of The Institute of Local Television and opened the Museum of Model Art in 2019.
Ric Kasini Kadour
Ric Kasini Kadour, a 2021 Andy Warhol Foundation for the Arts Curatorial Fellow, is a writer, artist, publisher, and cultural worker. Working with the Vermont Arts Council, Kadour curated four exhibits: "Connection: The Art of Coming Together" (2017) and Vermont Artists to Watch 2018, 2019 and 2020. In 2017, he curated "The Art of Winter" at S.P.A.C.E. Gallery in Burlington, Vermont. In 2018, Kadour curated "Revolutionary Paths: Critical Issues in Collage" at Antenna Gallery in New Orleans, which bought together collage artists whose work represents the potential for deeper inquiry and further curatorial exploration of the medium; followed in 2019 by "Cultural Deconstructions: Critical Issues in Collage" at LeMieux Galleries in New Orleans, which furthered the conversation. Since 2018, he has produced Kolaj Fest New Orleans, a multi-day festival & symposium about contemporary collage and its role in art, culture, and society. As Curator of Contemporary Art at Rokeby Museum in Ferrisburgh, Vermont in 2019 and 2020, he curated three exhibitions, "Rokeby Through the Lens" (May 19-June 16, 2019), "Structures" (August 24-October 27, 2019), and "Mending Fences: New Works by Carol MacDonald" (July 12-October 25, 2020). He also curated "Contemporary American Regionalism: Vermont Perspectives" (August 17-October 20, 2019) and "Where the Sun Casts No Shadow: Postcards from the Creative Crossroads of Quito, Ecuador" (November 1-30, 2019) in the Wilson Museum at the Southern Vermont Arts Center. "The Money $how", co-curated with Frank Juarez, was presented at the AIR Space Gallery at Saint Kate-The Arts Hotel in Milwaukee, Wisconsin (April 10-September 12, 2021). For the 53rd Annual Birr Vintage Week & Arts Festival in Birr, County Offaly, Ireland (August 13-20, 2021), he curated "Empty Columns Are a Place to Dream", where it won a 2021 National Heritage Award. The exhibition traveled to the Knoxville Museum of Art, January 4-February 19, 2022. With Alicia Inez Guzmán, PhD, he co-curated two exhibitions at 516 ARTS in Albuquerque: "Many Worlds Are Born" (February 19-May 14, 2022) and "Technologies of the Spirit" (June 11-September 3, 2022). In 2022, he is curating "Artists in the Archive" at the Henry Sheldon Museum of Vermont History, September 2-December 31; and "Many Americas" at the Wilson Museum at the Southern Vermont Arts Center, August 20-November 27.
Kadour is the editor and publisher of Kolaj Magazine. He has written for a number of galleries and his writing has appeared in Hyperallergic, OEI, Vermont Magazine, Seven Days, Seattle Weekly, Art New England (where he was the former Vermont editor) and many others. Kadour maintains an active art practice and his photography, collage, and sculpture have been exhibited in and are part of private collections in Australia, Europe and North America. In January-February 2020, he was artist-in-residence at MERZ Gallery in Sanquhar, Scotland. He holds a BA in Comparative Religion from the University of Vermont. Kadour splits his time between Montreal and New Orleans. www.rickasinikadour.com
PARTNERS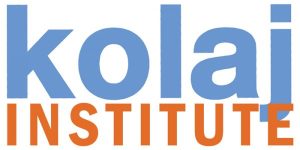 About Kolaj Institute
The mission of Kolaj Institute is to support artists, curators, and writers who seek to study, document, & disseminate ideas that deepen our understanding of collage as a medium, a genre, a community, and a 21st century movement. We operate a number of initiatives meant to bring together community, investigate critical issues, and raise collage's standing in the art world. www.kolajinstitute.org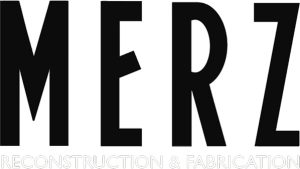 About MERZ Gallery
Located in the former lemonade factory in Sanquhar, Scotland, MERZ is the project of artist and filmmaker David Rushton, who is developing once derelict and neglected sites into art spaces. In addition to MERZ, he has turned a former abattoir into ZIPStudio for local and visiting artists and the Museum of Model Art. Also on site are the art-houses dedicated to Kurt Schwitters and Hannah Höch for short stays (with kitchen, shower and toilet), a second small studio with accommodation (Tadpole), a pop up cinema/further exhibition or studio space (No 5), and an unheated studio and sculpture green in addition to the work-shed and yard around the MERZ gallery and Bothy. MERZ is the permanent home to the Schwitters' Army Collection of Collage Art. MERZ also sponsors a Gallery Residency Program supported by the National Lottery through Creative Scotland. www.merz.gallery

About Dumfries & Galloway Museums
From Robert Burns' last home to a medieval castle and from a jail house to a windmill, iconic museum venues and art galleries can be found across Dumfries and Galloway. The region is home to the oldest working camera obscura and Scotland's smallest cinema. At the Sanquhar Tolbooth Museum, in the town's 18th century tolbooth, discover Sanquhar's world famous knitting tradition, the story of the mines and miners of Sanquhar and Kirkconnel, the town's old jail, and how the ordinary people of Upper Nithsdale lived and worked in times past. About twenty-five miles to the south of Sanquhar, Dumfries Museum, a treasure house of history in Dumfries and Galloway, tells the story of the land and people of the region, including exhibits on fossils, the wildlife of the Solway, prehistoric tools and weapons, stone carvings by Scotland's first Christians and the everyday things of the Victorian farm, workshop and home. www.dumgal.gov.uk/artsandmuseums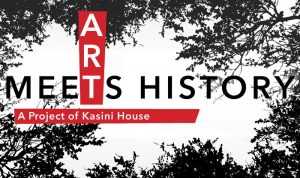 About Art Meets History
Art Meets History is an initiative of Kasini House that works to build connections between contemporary art and history-focused organizations. Symposiums and talks promote the idea and value of art and history working together. Artist Labs and an online directory connects artists and history organizations. With this work, we develop exhibitions, curatorial projects, and publications. Our vision is that artists pick up the unfinished work of history and speak to contemporary civic discourse around social, economic, and environmental issues. www.kasinihouse.com