At Kolaj Institute, we see The Book as a place to experience collage and therefore maintain an active publishing program. Kolaj Institute works with Kasini House to publish books that document and diffuse ideas that deepen our understanding of collage as a medium, a genre, a community, and a 21st century movement. Books are often the outcome of residencies, fellowships, and other projects.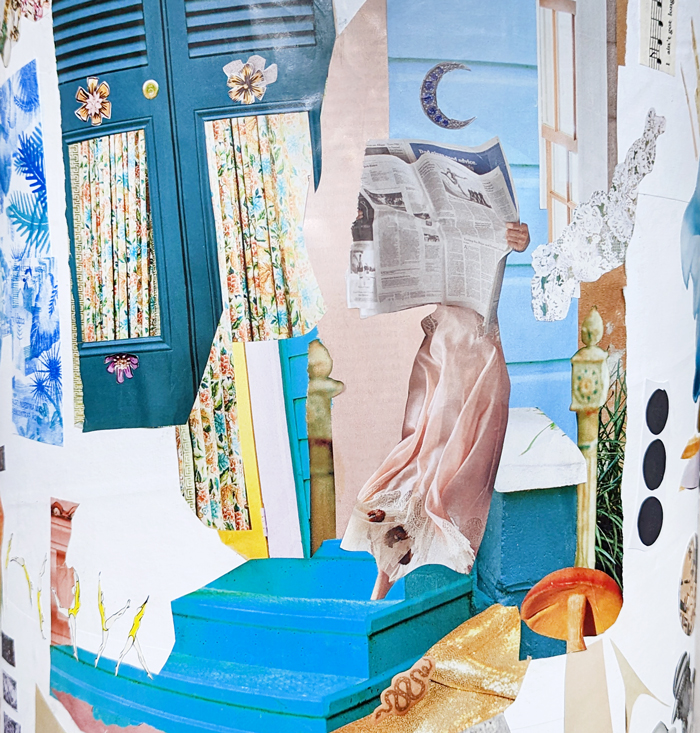 FORTHCOMING BOOK
New Orleans In Collage
How do artists see place and reflect that lens in their work? The book explores the complex histories that make New Orleans an exceptionally fertile place for artists and its unresolved conflicts and impending threats makes such work one of urgency. Building on labs that took place in 2022, Kolaj Institute will host New Orleans Collage Artist Lab: City Archive in 2023, a five-day intensive of workshops, discussions, and collage making designed to foster the integration of history and place into a collage artist's practice. Image by Patricia Doucet.
In honour of World Collage Day, 13 May 2023, Kolaj Institute is releasing a special edition of Kolaj Magazine. The Special Edition is full of Cut-Out Pages and stories from inspiring collage artists. The printed magazine also includes an interview with World Collage Day 2023 Poster Artist Anthony D Kelly.
Find out more about World Collage Day HERE.