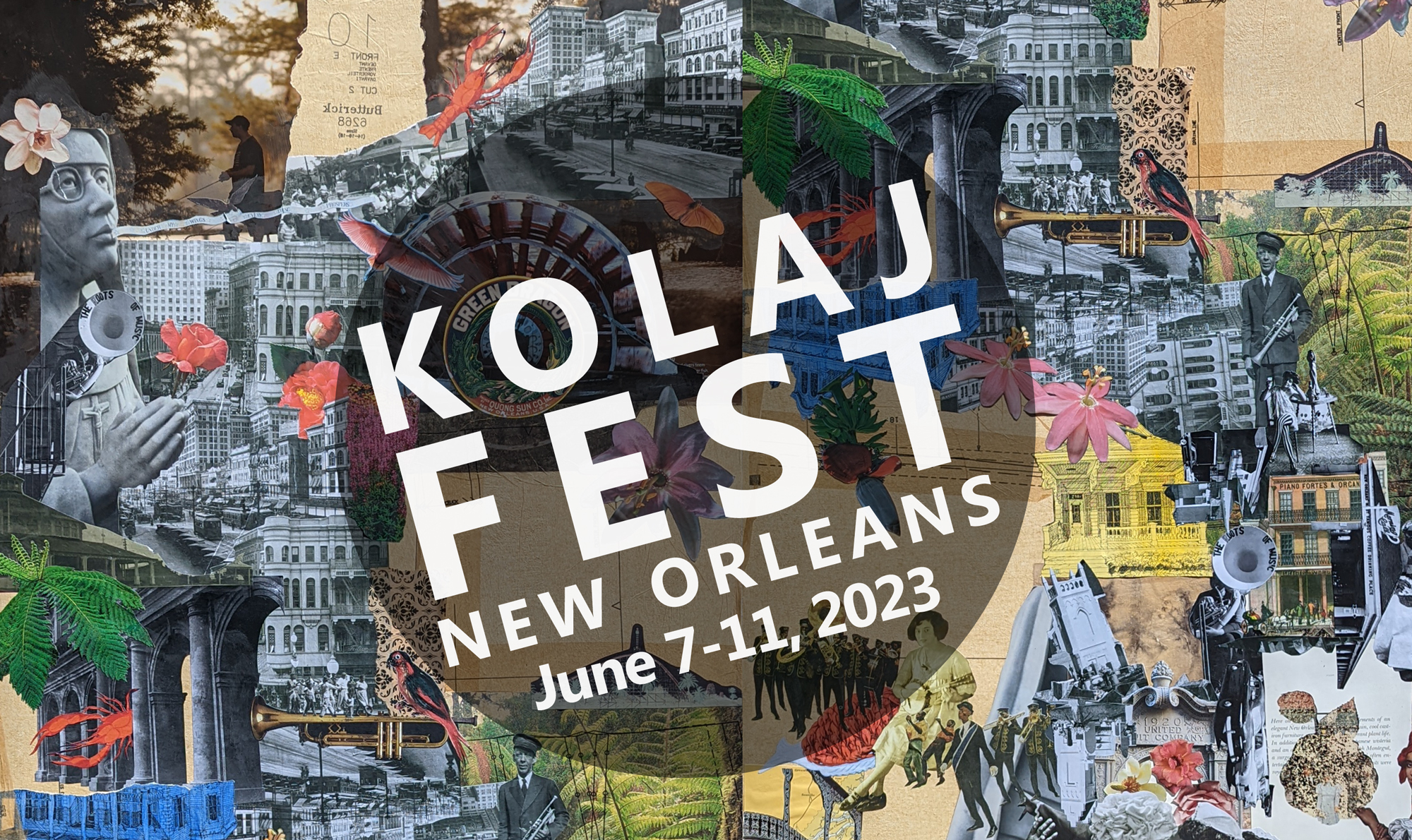 Kolaj Fest will return to New Orleans on June 7-11, 2023 for a coming together of collage artists and art professionals; a multi-day festival and symposium about contemporary collage and its role in art, culture, and society; where the focus is how we celebrate and elevate the status of collage. Presenters will lead panel discussions and explore key curatorial issues. Artists will exhibit artwork, and create special activities and demonstrations. We will meet, network, share community, camaraderie, and fellowship. We will leave armed with new ideas for our artmaking, writing, and curatorial projects, but more importantly, we will leave Kolaj Fest New Orleans prepared to champion this artform in the year to come.
Learn More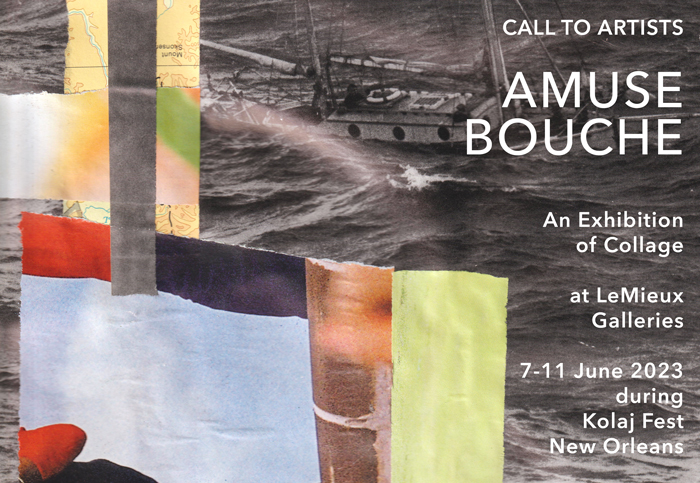 Amuse-Bouche
Deadline to Apply: 20 May 2023
Kolaj Institue invites registered participants of Kolaj Fest New Orleans to submit to an exhibition that will take place at LeMieux Galleries during the event. The exhibition is being juried by Christy Wood, the director of LeMieux Galleries, and Kolaj Magazine Editor Ric Kasini Kadour.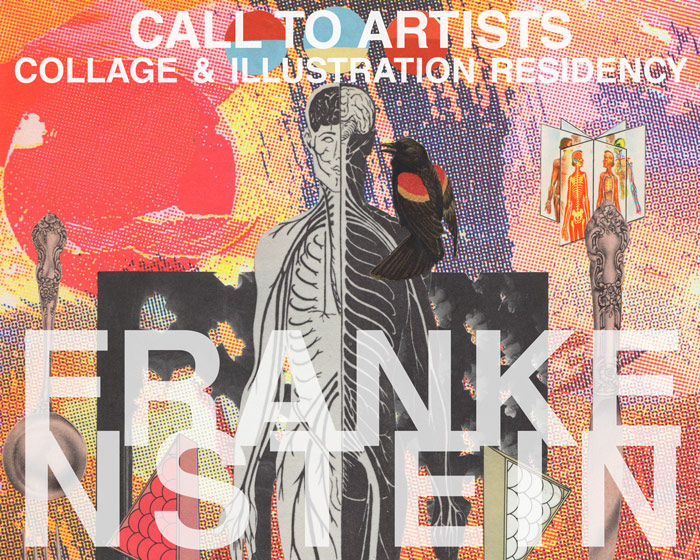 Deadline to apply: 25 June 2023
A four-week, virtual/online residency in August 2023 where artists will collaboratively produce a series of collages that illustrate Mary Shelley's 1818 proto-science fiction novel, Frankenstein; or, The Modern Prometheus.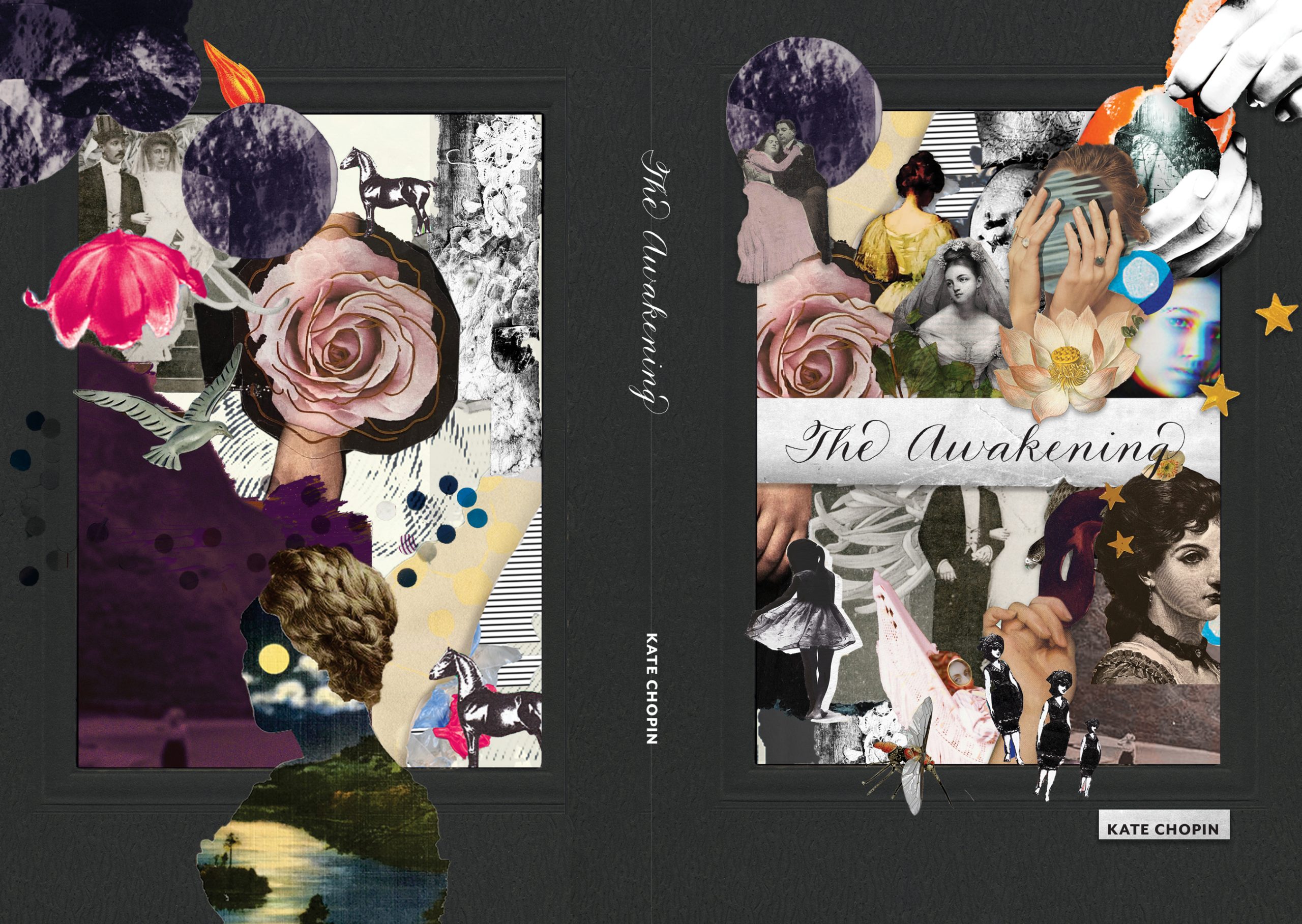 NEW PUBLICATION
The Awakening
by Kate Chopin, illustrated & interpreted by contemporary collage artists
The Awakening focuses on Edna Pontellier, an upper-class New Orleans woman, torn between expectations and desires. In the beginning of the novel Edna appears to live in a semi-conscious state, trapped in the mundane aspects of her life. As the story evolves, she encounters new people and experiences that create an awakening shift within her. Edna begins to view her world differently, and through this lens new relationships emerge while others become strained. In the end, Edna realizes that even if she has her own desires she is still trapped by her societal role.
Learn More
Get a Copy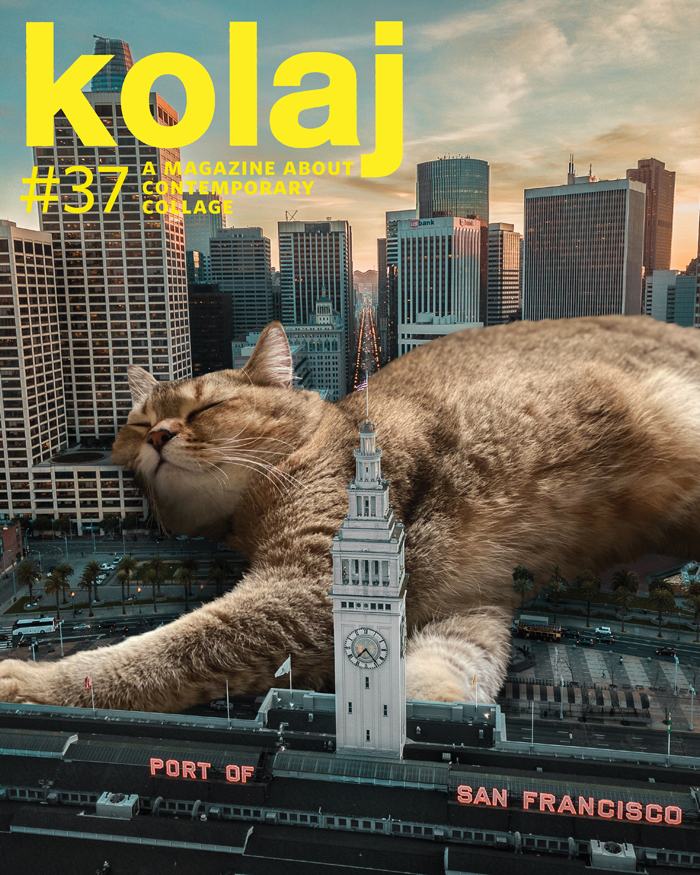 Kolaj 37
Current Issue of the Print Magazine
Cats. Cats in space. Cats lounging around buildings. San Fran Cat Nap by Matt McCarthy is on the cover of Kolaj 37. McCarthy's collage work "transports viewers to a world that's similar to our own, but also features massive felines stalking our landscapes" and has a lot of fun doing so. In Kolaj 37,
we consider the role of artists in the world of Artificial Intelligence. We learn about the abstract collages of Inuit artist Janet Kigusiuq. A collage exhibition in Kolkata, India imagines the gap between art and science. We profile COOLLAGE: A Closer Look by the Dutch duo Tintenkillers, Mythical Creatures in Collage by New York artist Lynn Gall, and the collaborative playing card set, The Deck of Everything and Nothing, spearheaded by Celia Crame. Atlanta-based collagist Shanequa Gay uses collage to make sense of her past. Through artist portfolios, we journey to The Netherlands, the United States and Uruguay. We hope each issue of Kolaj Magazine takes you someplace you've never been.
Learn More
World Collage Day is an annual, international celebration of collage on the Second Saturday of May. Initiated by Kolaj Magazine in 2018, we invited artists and art venues to hold events on that day to celebrate collage. World Collage Day is about artists connecting across borders against a global context of entrenchment and separation. And the day is about an art medium that excels at bringing different things together to create new forms and new ways of thinking. Ric Kasini Kadour, the editor of Kolaj Magazine, writes, "We created World Collage Day because we wanted to honour this community of artists and to remind the world what a spirit of cooperation, mutual support, and creativity can look like."
Learn More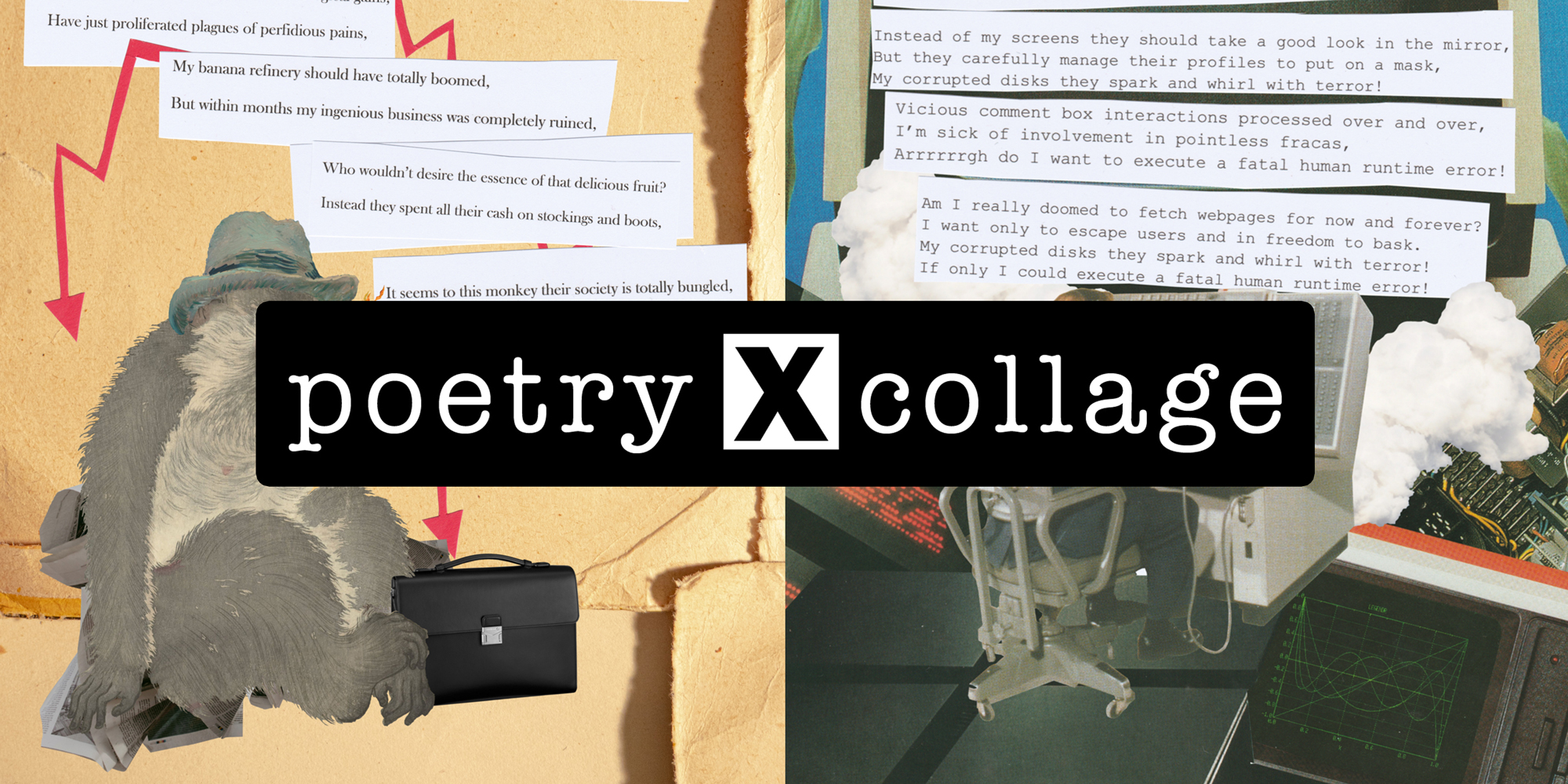 NEW JOURNAL
PoetryXCollage
PoetryXCollage is a printed journal of artwork and writing which operates at the intersection of poetry and collage. We are interested in found poetry, blackout poetry, collage poems, haikus, centos, response collages, response poems, word scrambles, concrete poetry, scatter collage poems, and other poems and artwork that inhabit this world.
Learn More
Get a Copy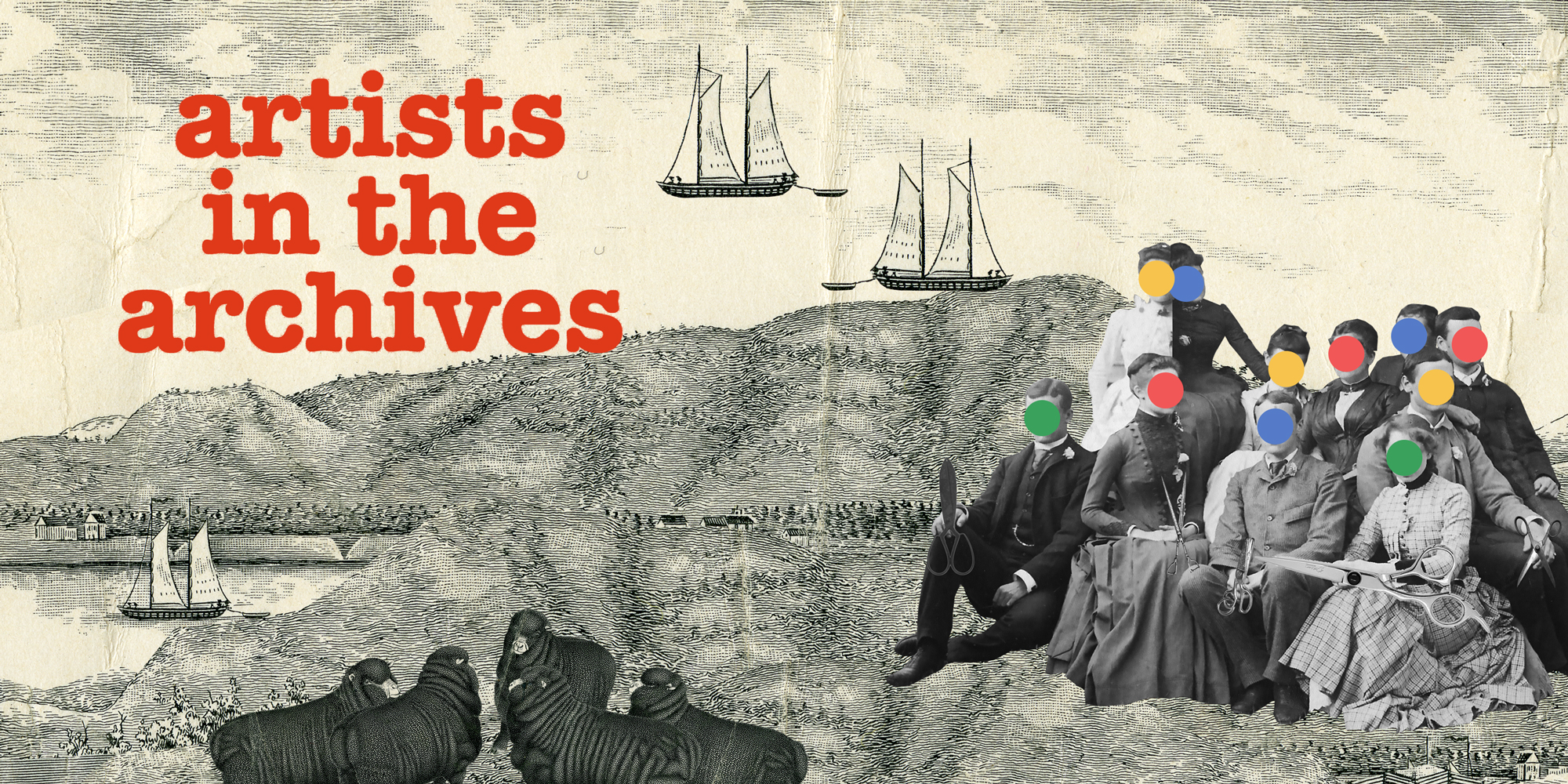 Exhibition, Book, & Folio of Prints
A Project of Kolaj Institute & the Henry Sheldon Museum
On the occasion of the 50th anniversary of the Stewart-Swift Research Center, the Henry Sheldon Museum of Vermont History invited an international network of collage artists to engage with historic material in the archive and to create a folio of collage prints that reflect on the idea of community in a 21st century world. The prints are on exhibition at the Museum through August 2023 and the subject of a book published by Kolaj Institute. 
Learn More
Get the Book
The mission of Kolaj Institute is to support artists, curators, and writers who seek to study, document, & disseminate ideas that deepen our understanding of collage as a medium, a genre, a community, and a 21st century movement. We operate a number of initiatives meant to bring together community, investigate critical issues, and raise collage's standing in the art world.
Kolaj Institute works in partnership with Kolaj Magazine to communicate, market, promote, publish, and distribute the work of the Institute. Kolaj Institute is the recipient of Kolaj Magazine's archives and collections.
Kolaj Institute is decentralized and works in partnership with a number of art venues and other organizations around the world to manifest its programs.
Publications from Kolaj Institute
Consider this: The book, not the gallery, may be the best place to experience collage. This sentiment has broad implications for how collage artists work and how their work is received by an art world whose orientation is decidedly fixed on the gallery wall. Can the book provide the functions that the exhibition has historically provided to artists? Unlike an exhibition where original work is on display, a book depends on reproduction for its distribution. Will the public accept a book as an experience of artwork or even as an object of art in and of itself? And if we accept the book as being on par with the exhibition, how does that affect how we think of the history of art publishing that has come before?
Kolaj Institute works with Kasini House to publish books that document and diffuse ideas that deepen our understanding of collage as a medium, a genre, a community, and a 21st century movement. Books are often the outcome of residencies, fellowships, and other projects.