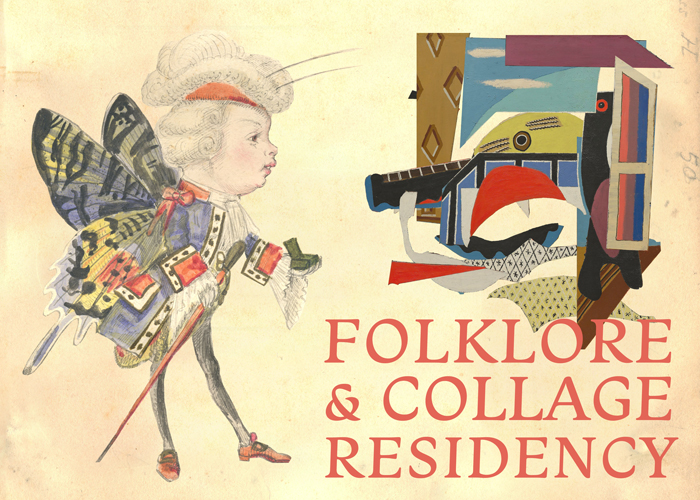 Folklore & Collage Residency: Knoxville
A five day, in-person residency at the Knoxville Museum of Art in Tennessee centered on collage artists who want to incorporate history and folklore into their artist practice. Residents will make artwork for an exhibition and book.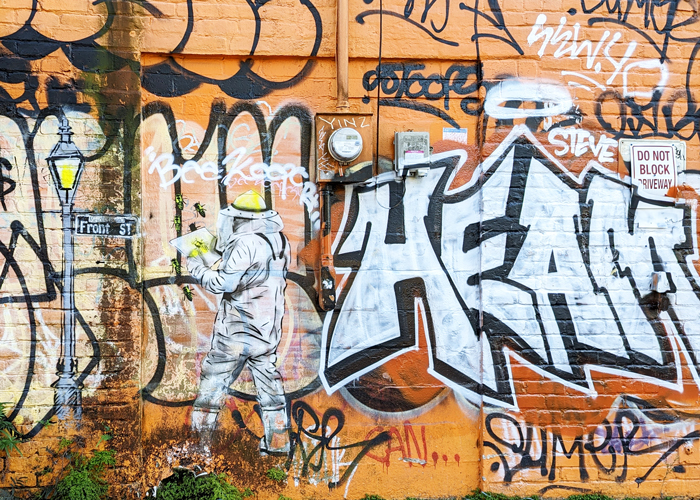 Collage as Street Art Residency: New Orleans
A week-long, in-person residency that coincides with Kolaj Fest New Orleans (7-11 June 2023), during which artists will explore the city, learn about the history and materials of street art, and make artwork for public display that Kolaj Fest attendees and New Orleanians will be able to view.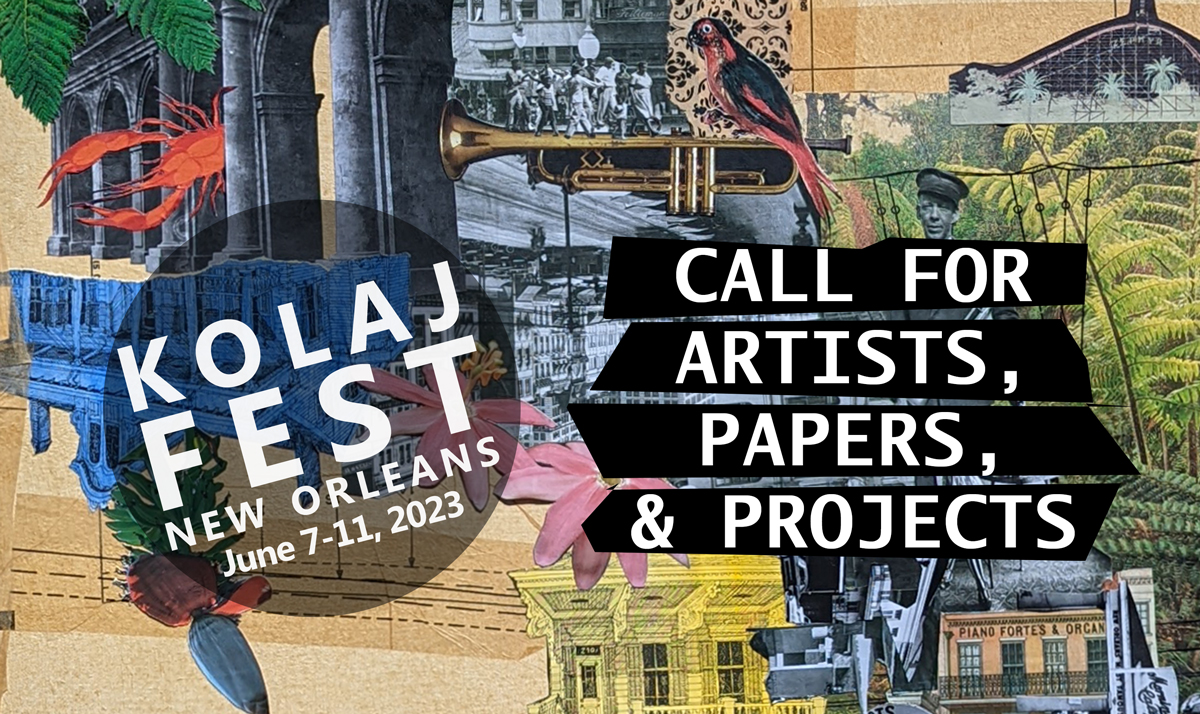 Kolaj Fest New Orleans
Kolaj Fest New Orleans is a multi-day festival and symposium, 7-11 June 2023. Our mission is to create a platform that allows us to explore critical issues around collage: How it is curated and presented, its role in contemporary art, and the tensions between collage as a medium, a genre, a community, and a movement. Presenters may be invited to participate in future projects.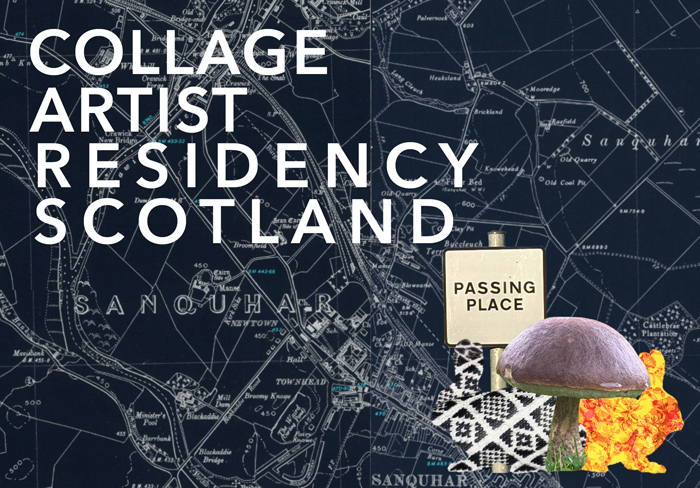 Collage Artist Residency: Scotland
A week-long artist residency in Sanquhar, Scotland designed for artists working in collage who seek to engage with place in their practice in community with other artists.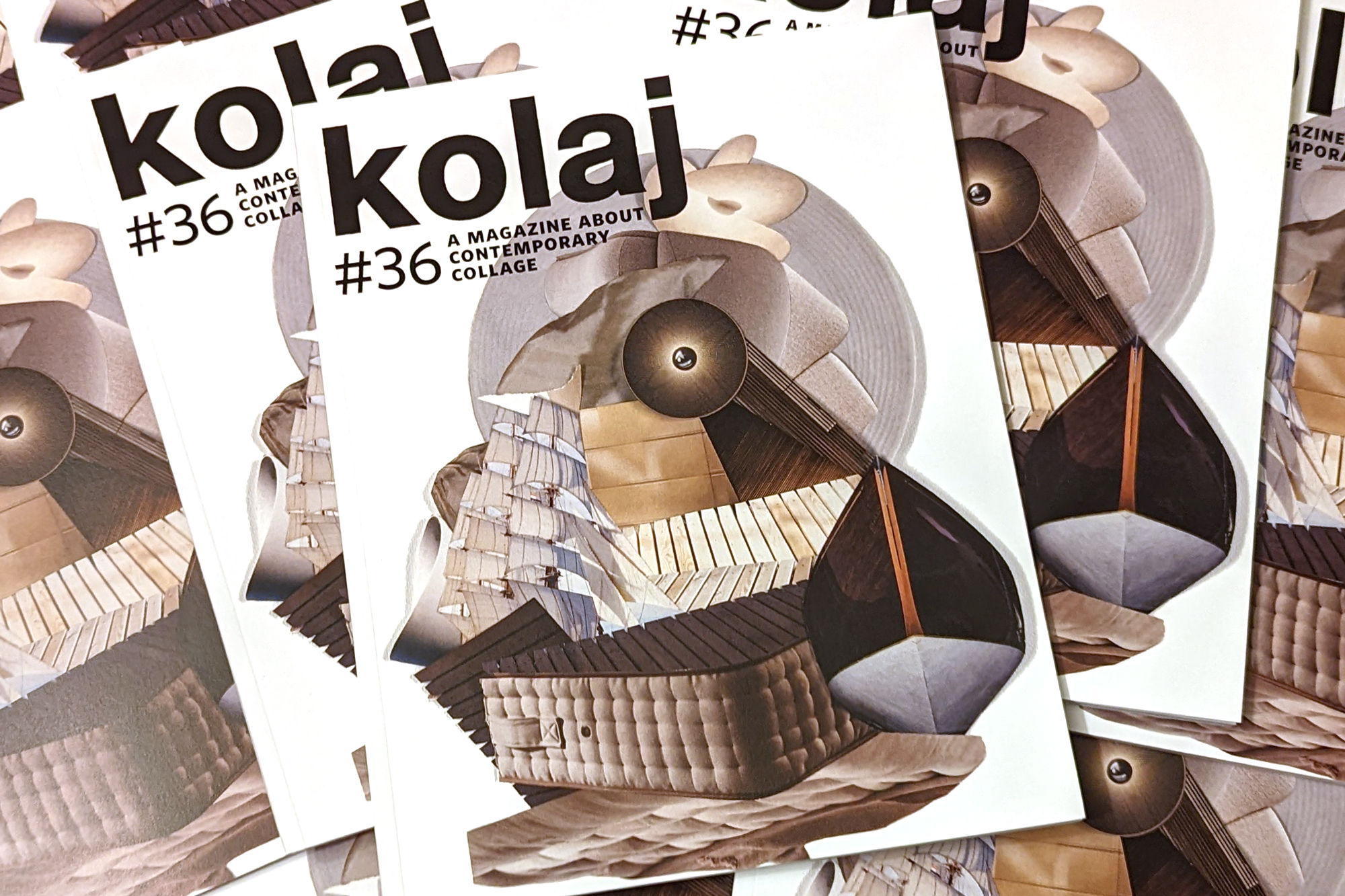 Kolaj 36
Current Issue of the Print Magazine
Barbara Bertino's Sailing the Dry Land graces the front cover of Kolaj 36 which we think is an apt metaphor for a print magazine where each issue travels around the world of collage. In Kolaj 36, we travel from the western foothills of the Sierra Nevada to Rio de Janeiro to Kampala, Uganda to report on the international community of collage artists and what this 21st century art movement is doing. Kelli Bodle takes us back in time to explore the legacy of Italian Proto-Arte Povera Artist Salvatore Meo. We hear from a collective of composers in Peru (all of whom are women) who are making collage heard as well as seen. We get an update on how the U.S. Supreme Court may be changing Fair Use. And we consider the painterly influences and attitudes of collage artists, whether two-bit collage is a sort of minimalism, and how one artist came to love collage in motion. We hope each issue of Kolaj Magazine takes you someplace you've never been. 
Learn More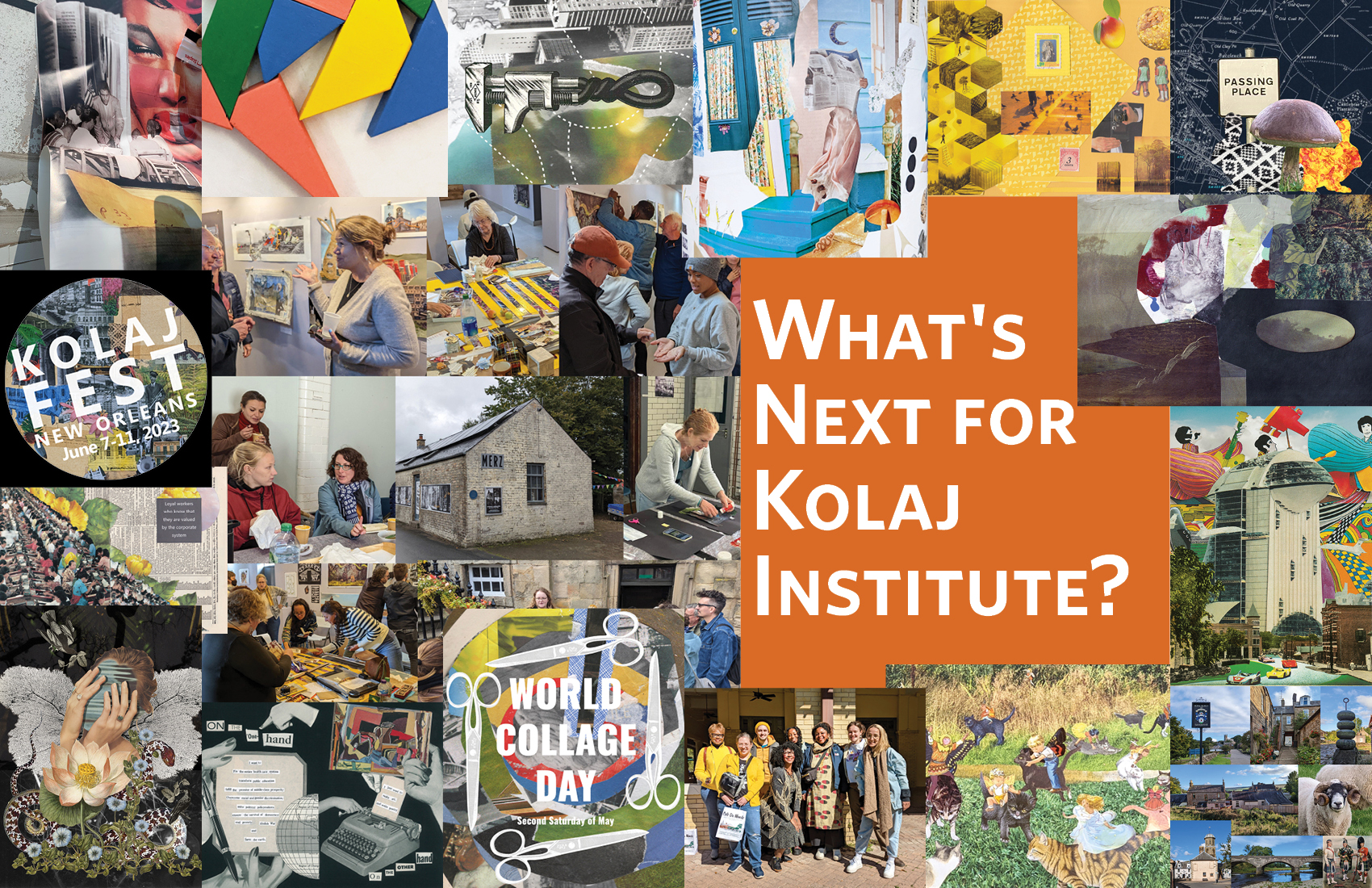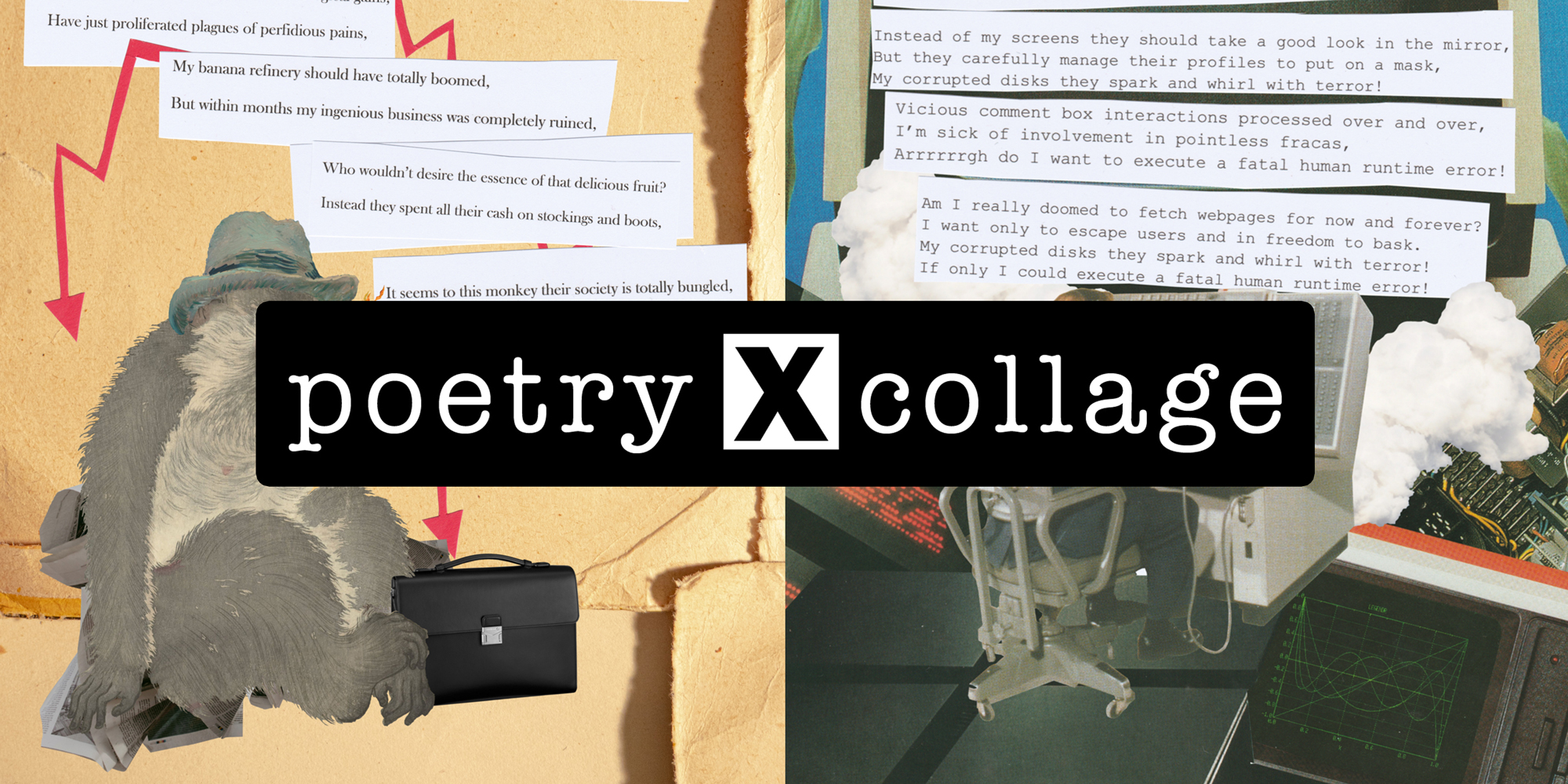 NEW JOURNAL
PoetryXCollage
PoetryXCollage is a printed journal of artwork and writing which operates at the intersection of poetry and collage. We are interested in found poetry, blackout poetry, collage poems, haikus, centos, response collages, response poems, word scrambles, concrete poetry, scatter collage poems, and other poems and artwork that inhabit this world.
Learn More
Get a Copy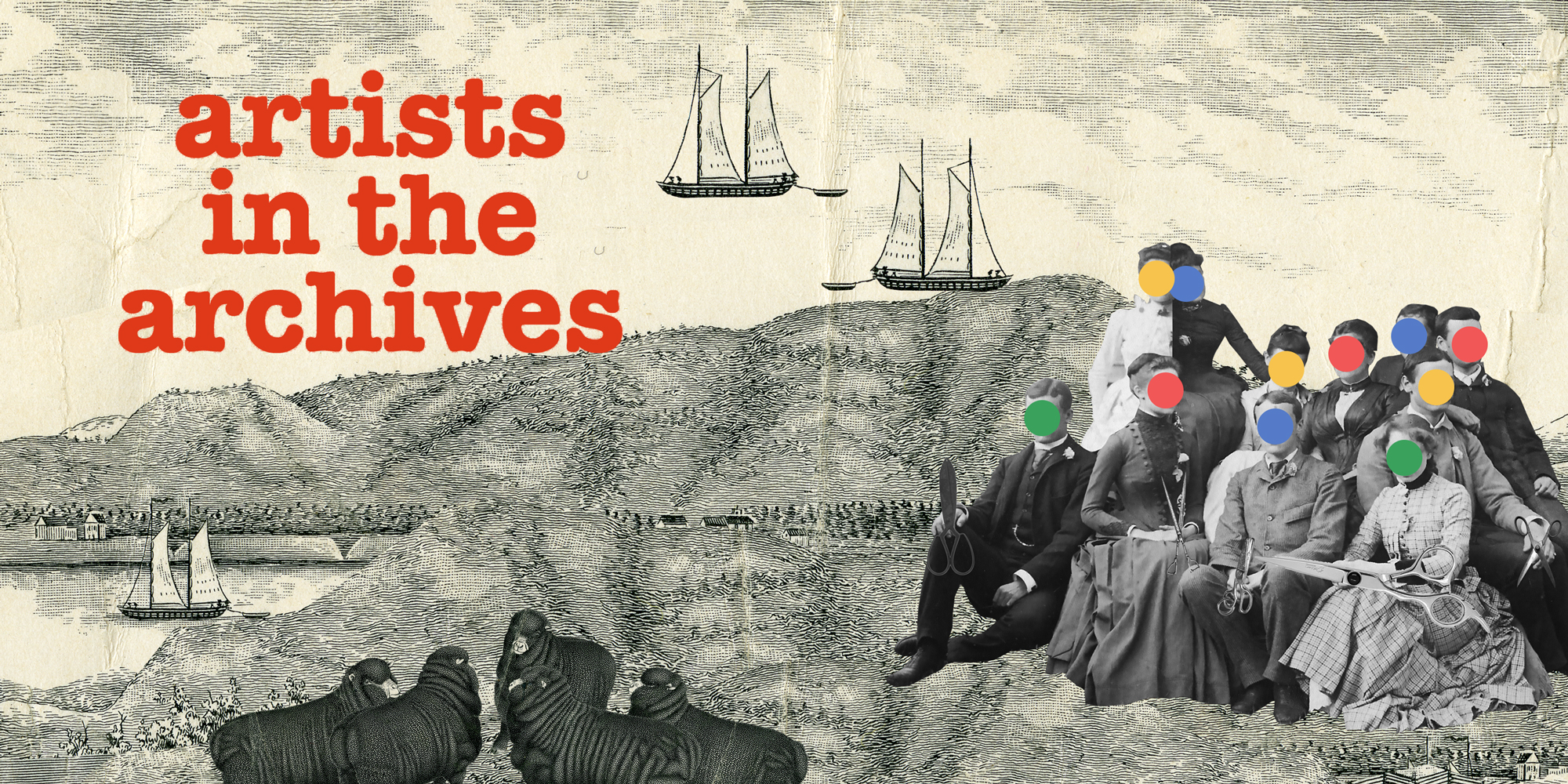 Exhibition, Book, & Folio of Prints
A Project of Kolaj Institute & the Henry Sheldon Museum
On the occasion of the 50th anniversary of the Stewart-Swift Research Center, the Henry Sheldon Museum of Vermont History invited an international network of collage artists to engage with historic material in the archive and to create a folio of collage prints that reflect on the idea of community in a 21st century world. The prints are on exhibition at the Museum through January 7th, 2023 and the subject of a book published by Kolaj Institute. 
Learn More
Get the Book
The mission of Kolaj Institute is to support artists, curators, and writers who seek to study, document, & disseminate ideas that deepen our understanding of collage as a medium, a genre, a community, and a 21st century movement. We operate a number of initiatives meant to bring together community, investigate critical issues, and raise collage's standing in the art world.
Kolaj Institute works in partnership with Kolaj Magazine to communicate, market, promote, publish, and distribute the work of the Institute. Kolaj Institute is the recipient of Kolaj Magazine's archives and collections.
Kolaj Institute is decentralized and works in partnership with a number of art venues and other organizations around the world to manifest its programs.
Publications from Kolaj Institute
Consider this: The book, not the gallery, may be the best place to experience collage. This sentiment has broad implications for how collage artists work and how their work is received by an art world whose orientation is decidedly fixed on the gallery wall. Can the book provide the functions that the exhibition has historically provided to artists? Unlike an exhibition where original work is on display, a book depends on reproduction for its distribution. Will the public accept a book as an experience of artwork or even as an object of art in and of itself? And if we accept the book as being on par with the exhibition, how does that affect how we think of the history of art publishing that has come before?
Kolaj Institute works with Kasini House to publish books that document and diffuse ideas that deepen our understanding of collage as a medium, a genre, a community, and a 21st century movement. Books are often the outcome of residencies, fellowships, and other projects.