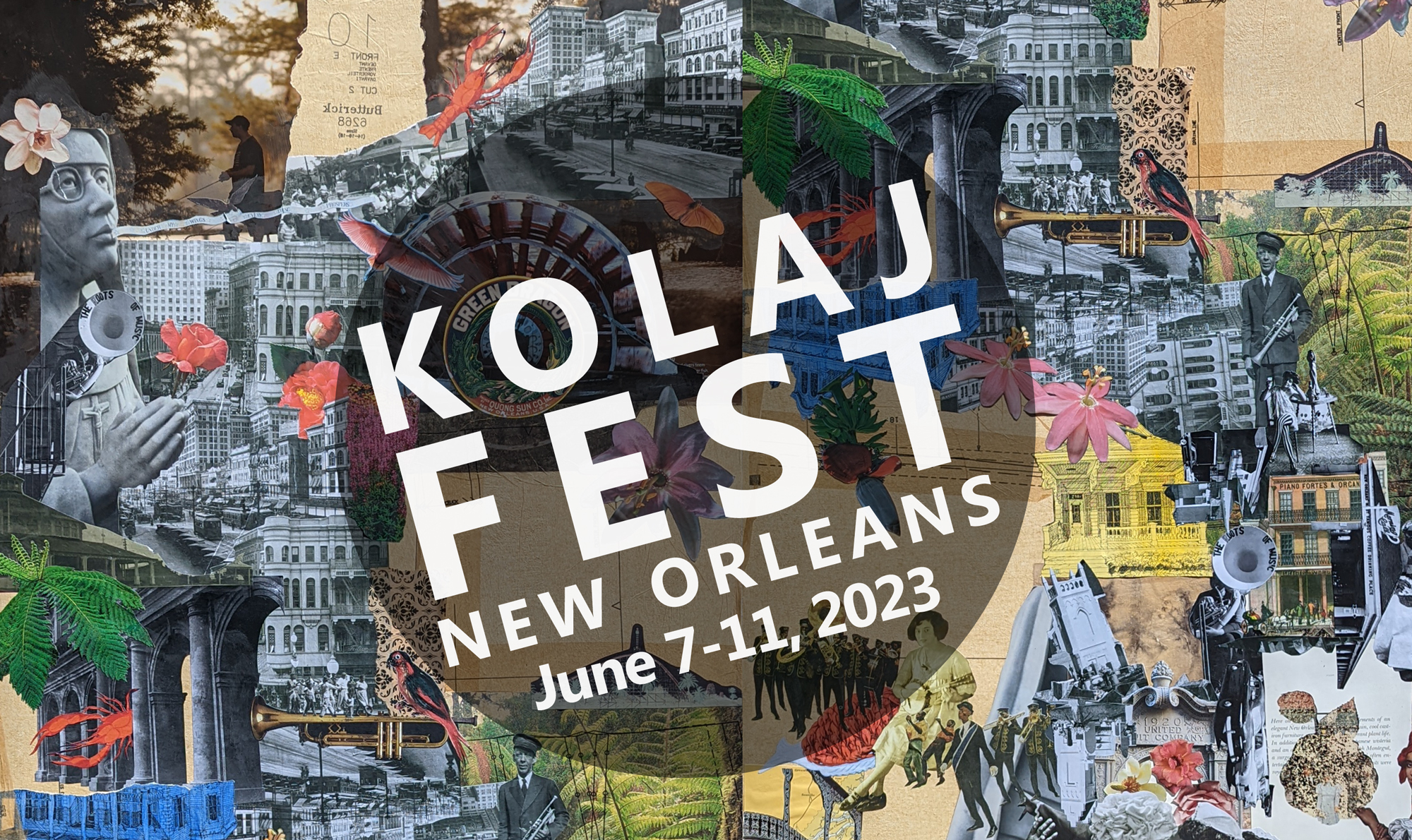 Kolaj Fest New Orleans is a multi-day festival & symposium about contemporary collage and its role in art, culture, and society, 7-11 June 2023.
Kolaj Fest New Orleans is 7-11 June 2023
Kolaj Fest will return to New Orleans on 7-11 June 2023 for a coming together of collage artists and art professionals; a multi-day festival and symposium about contemporary collage and its role in art, culture, and society; where the focus is how we celebrate and elevate the status of collage. Presenters will lead panel discussions and explore key curatorial issues. Artists will exhibit artwork, and create special activities and demonstrations. We will meet, network, share community, camaraderie, and fellowship. We will leave armed with new ideas for our artmaking, writing, and curatorial projects, but more importantly, we will leave Kolaj Fest New Orleans prepared to champion this artform in the year to come.
Kolaj Fest New Orleans 2023 Program Book is a document of all things related to Kolaj Fest. In these pages, you will find a schedule and descriptions of sessions, bios and website information for artists and presenters, descriptions of evening events and special workshops and some helpful information about getting around and being in New Orleans. A printed version is included in one's Welcome Packet and the book is a document of the annual event.
Registration
With your registration for Kolaj Fest New Orleans 2023, you have access to all sessions and activities, as well as the printed program guide for the event. You also receive a free ticket to the Collage on Screen event and access to collage making and workshop spaces.
Registration is $149.00.
Where to Stay
Kolaj Fest New Orleans is a decentralized event that extends across New Orleans. There is no official host hotel this year. New Orleans is rich with housing options, from traditional hotels to B&Bs at a range of price points.
Thursday's events are centered at the Ogden Museum of Southern Art in the Warehouse District. Friday and Saturday we are based at Cafe Istanbul, with activities also taking place at The Domino, both in The Bywater. Sunday we will meet at Kolaj Institute Studio at The School Art Studios, also in the Bywater. For reference, key sites include Ogden Museum of Southern Art (925 Camp Street), Café Istanbul in the New Orleans Healing Center (2372 Saint Claude Avenue), The Domino (3044 Saint Claude Avenue), and Kolaj Institute Studio at The School Art Studios (1215 Japonica Street).
We recommend booking in the Central Business District/Warehouse District, French Quarter, or in the Marigny/Bywater, all places well served by public transportation and ride share services.
New Orleans & Co., the city's visitor and convention bureau, offers a free hotel and B&B booking service.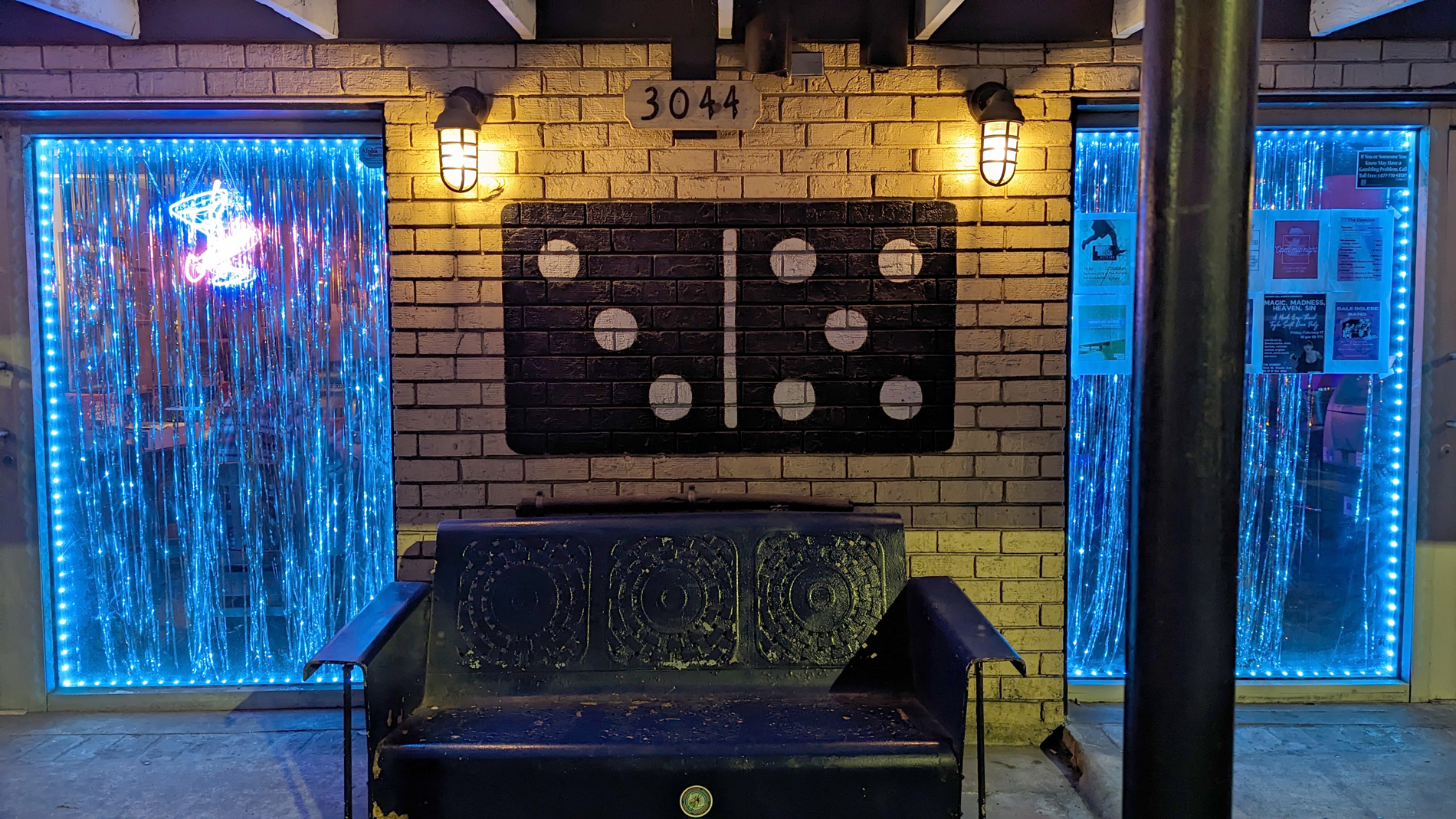 WEDNESDAY EVENING
Welcome Reception & Collage Making
Located in the Bywater, The Domino is a friendly neighborhood bar and home base for the Mystic Krewe of Scissors & Glue, New Orleans' collage collective. Join us on Wednesday, 7 June 2023 from 5PM to 7PM for a Welcome Reception & Collage Making. Attendees will be able to check into Kolaj Fest and meet the organizers and other folks attending Kolaj Fest. The fantastic Milkfish will be holding a delicious pop-up offering their signature Filipino food.
AT KOLAJ FEST
Daily Collage Congress
At each Daily Collage Congress, we will review the day's agenda. Speakers will share ideas about the state of collage. And we will hear updates about special projects taking place during the festival.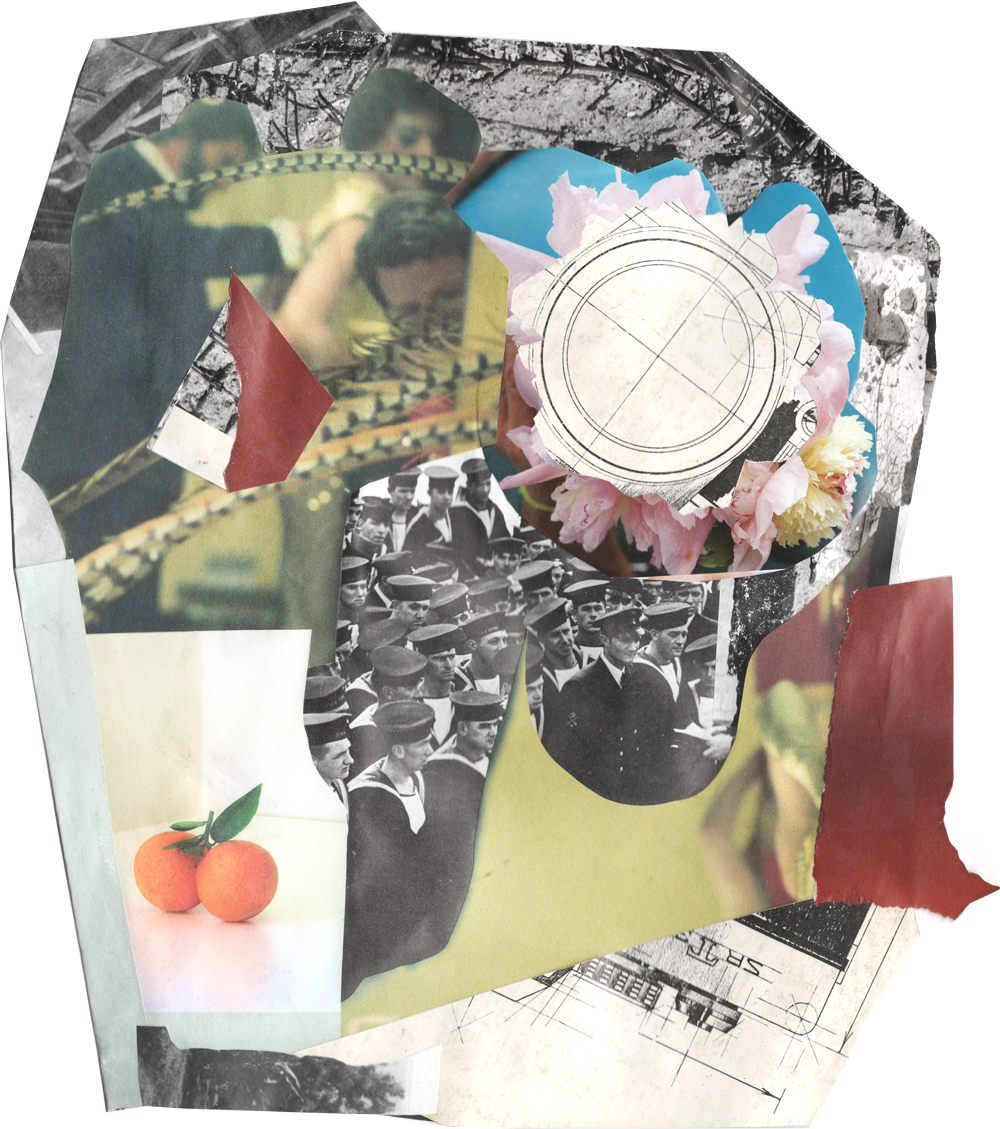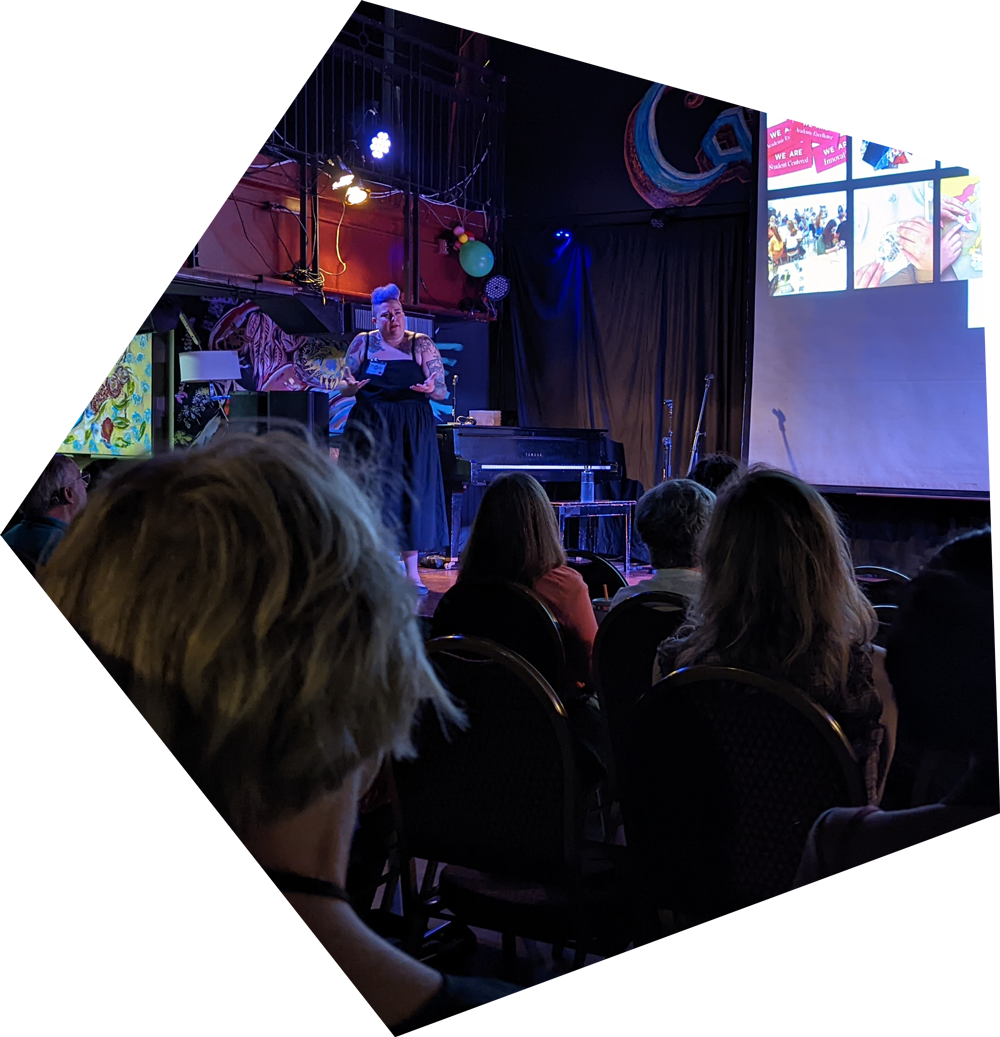 AT KOLAJ FEST
Symposium
The program at Kolaj Fest is a unique experience. We have multiple goals and are serving multiple audiences: We aim to breakdown hierarchy and foster dialogue among art professionals working in a variety of capacities. We aim to build bridges between the collage community and the larger art world; between the art world and the general public. Our hope is that participants will have fun, network, play, and socialize while engaging in deep, real talk about issues that are important to them. We aim that people will leave Kolaj Fest New Orleans connected to a community, armed with ideas for their art, the presentation of collage, their writing and curatorial work, or simply a deeper appreciation and understanding of collage and the people who make it.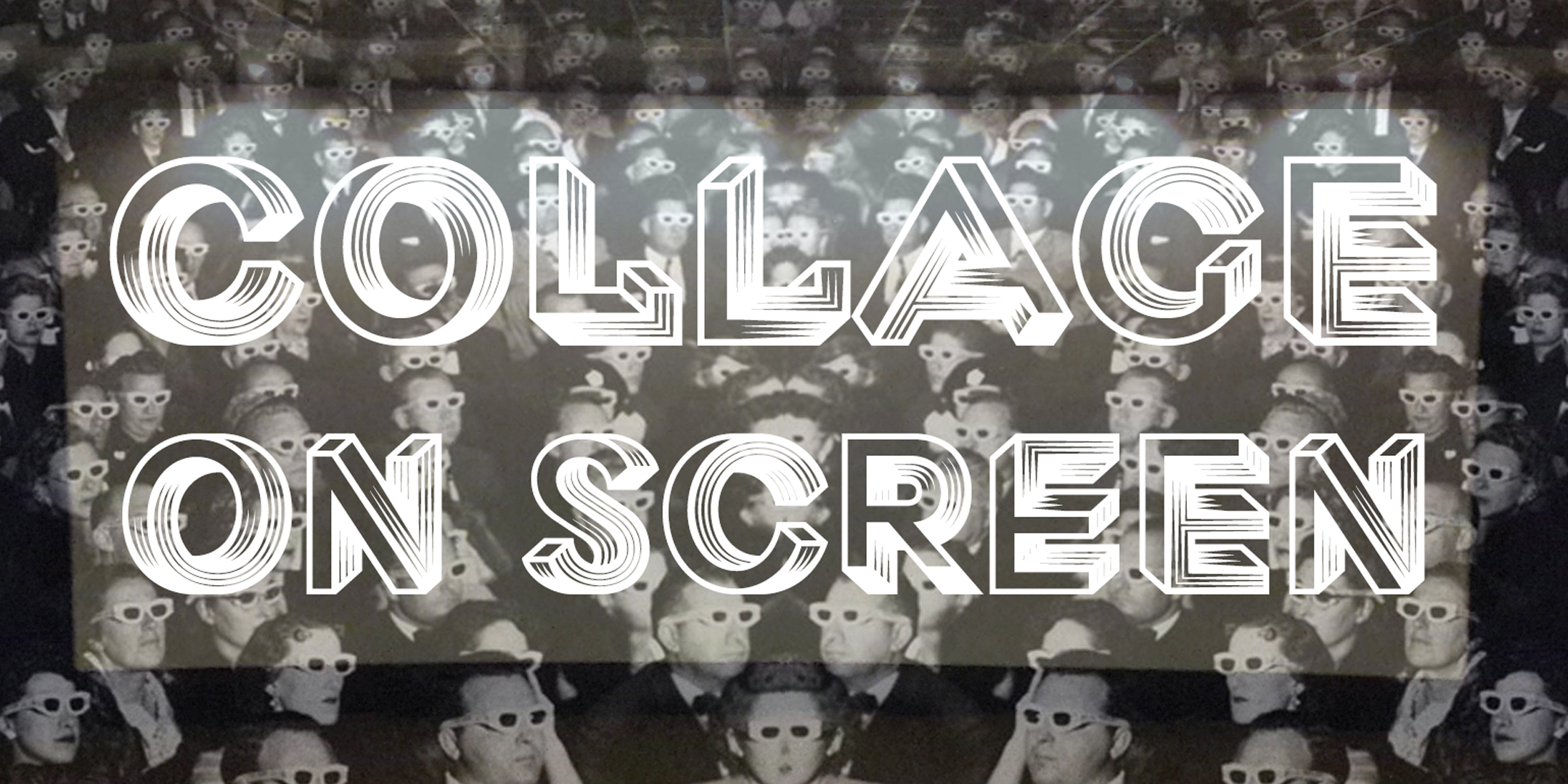 THURSDAY EVENING
Collage on Screen
Collage on Screen, an eclectic evening of moving images, is part of Kolaj Institute's Collage in Motion project, which explores collage and the moving image, a broad, loosely defined category that includes animations, film cut-ups, collage film, stop-motion, documentaries about collage artists, and other forms of media in which collage—as medium or genre—is present.
The ninety minute program presents twenty-seven films by over thirty artists from ten countries (including one collaborative collage film that has seventy-nine contributors). In the 2023 program, artists are working across disciplines and using painting, puppetry, dance, sound collage, comics, clay and other forms of craft to make films. Some artists use traditional methods of stop motion animation and collage film to make music videos, documentary films, and storytelling works while others are adapting the terrain of experimental video and video installation.
NOTE: A complimentary ticket is included in your Kolaj Fest New Orleans Registration, however you must reserve it by using the code that was emailed to you.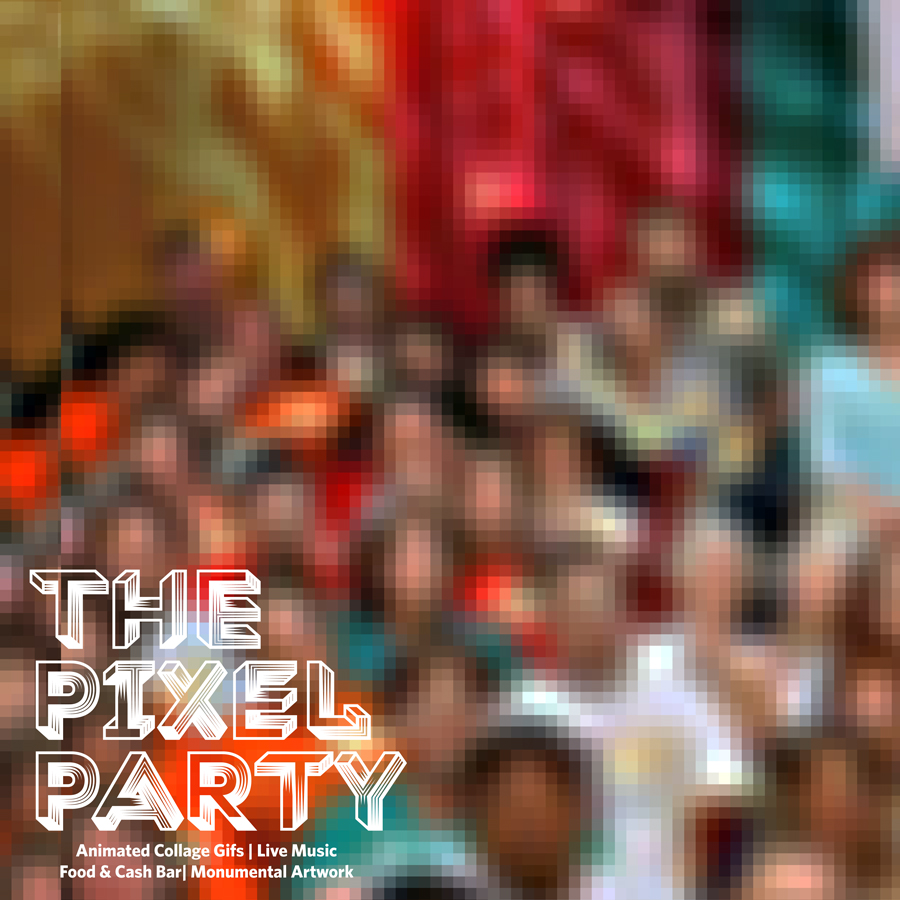 THURSDAY EVENING
The Pixel Party
After the Collage on Screen event, head next door to The Broadside for an evening of live music, food, cash bar, and projected animated GIFs. At the event, the Kolaj Fest community will assemble a monument 12-foot by 8-foot artwork. As you enter the event, you will be handed a pixel in the form of a 3-inch square collage and be invited to place it on a grid. As the evening progresses, an image will emerge. In doing this, we perform in a full-bodied, living, breathing way what occurs in digital space. The project is led by Lance Carlson, an Atlanta-based artist with an architectural background. He is a founding member and past co-president of the Atlanta Collage Society and has been a Signature member of National Collage Society. Carlson will speak about the project at Thursday's Daily Collage Congress.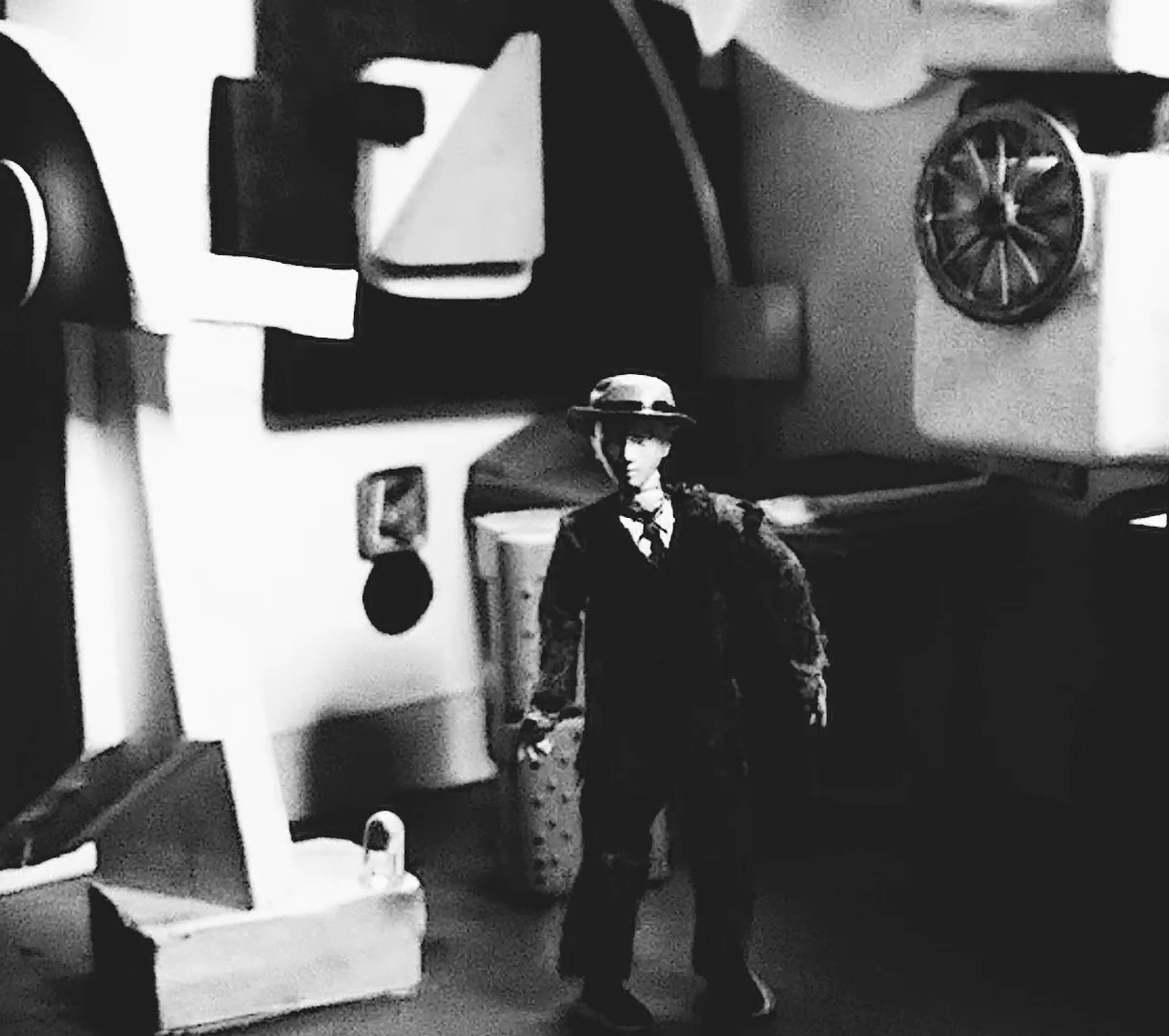 NORTH AMERICAN DEBUT
Kurt Schwitters, Untitled
Among the works to be screened: David Rushton's short, stop motion film about Kurt Schwitters, Untitled (2022), will receive its North American debut. Untitled is a ten-minute stop-frame animation based on imagined memories of German refugee artist Kurt Schwitters during his final months in Ambleside, Cumbria, England. The film was produced, directed and edited by David Rushton for MERZ and Summerhall TV with invaluable contributions from Mark and Denise Zygadlo, Amy Marletta, Laia Gimeno, Olivia Irvine and Raine Talley. Rushton premiered the film at the reunion of the Schwitters' Army at MERZ in Sanquhar, Scotland on 10 September 2022. The film was one of 50 selected for the European Short Film Festival in Berlin, December 2022. An article about the film appears in Kolaj 37. 
FRIDAY WALKING TOUR
Friday, 9 June 2023, 5:30PM
Meet in the French Quarter with the option of accompanying drinks for the 1.5 hour walk through the Marigny to the Bywater. This collaboratively designed walk is a collage of communities led by interdisciplinary artist Rich Garr. His usual "Street / Art" walks wander his familiar hometown New York City streets, but this walking tour is specially designed for Kolaj Fest 2023. Culture and histories of both New York City and New Orleans are featured in this spin on the typical tourist format, complete with a carefully plotted Louis Armstrong soundtrack. And look for one of his wheatpasted "Street Art History plaques" to make its debut! The walk ends near The Domino in time for the Evening Event.
*If you are familiar with the aforementioned NOLA neighborhoods and want to nominate a history or collaborator, please reach out to Rich—this "tour" is collaborative and ongoing! Note: You must purchase a ticket to this event. Registered participants receive a 50% discount. MORE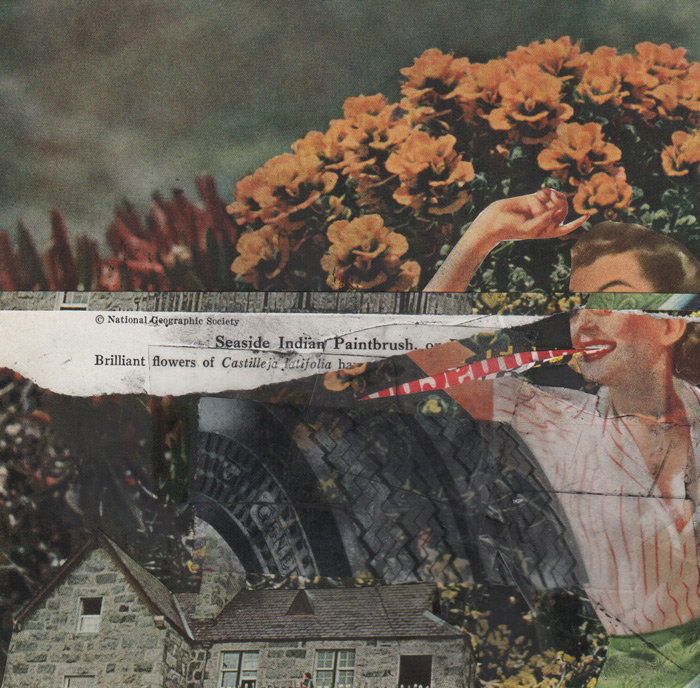 WORKSHOP
Chasity Porter & Anastasia "Stacy" Kirages  will host a collage making session centered on collaboration. Participants assemble in groups of two to four people and together they will create a work for each person in the group. Artists will start one piece then pass it along to another artist and so on until every person has added to each work of art. All participants will leave with a collaborative artwork that they helped create. This project is all about community and working together. MORE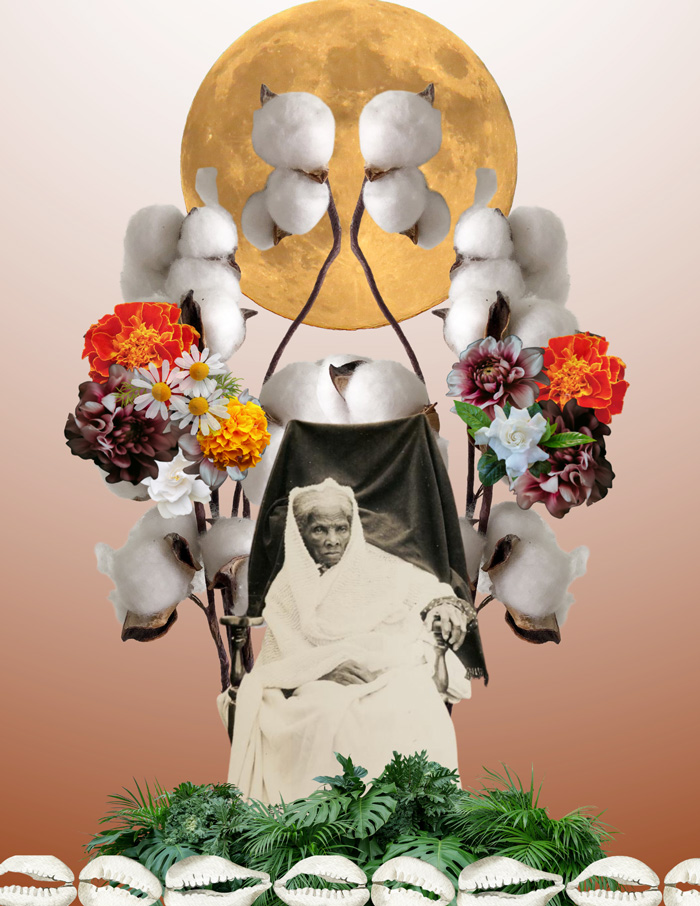 WORKSHOP
The title of this workshop comes from an essay by Audre Lorde which begins, "There are many kinds of power, used and unused, acknowledged or otherwise." LaVonna Varnado Brown writes, "This workshop is a process by which we will raise our awareness of the erotic and its use as a source of power, healing, and self exploration. The erotic is a conduit to harness energy from a heart-centered space. By engaging in collage exercises and exploring our will to intentionally create space to begin to reclaim our right to our own erotic power. We will create space to intentionally explore the use of the Erotic as power through symbols, printed image, and composition work ending with a collage in process. The power of the Erotic awakens the knowledge that satisfaction is possible. Join with intention to explore as we make, discuss, and contemplate our will to access pleasure." MORE
WORKSHOP
Clive Knights introduces participants to the "Augmented Collage Spatial Study," a mode of creative practice that conjures new, imaginary, spatial worlds from found image fragments rich in material surface, light and shadow, perspectival depth, and human character. The workshop will use a roundtable process that rotates collages through seven collaborative stages whereby new extemporary additions are added to each work as they pass through the imagination and collage input of each participant. Therefore, each collage becomes the work of at least seven collaborators and aims to bring forth into visibility imaginary spaces, invented chambers, inconceivable by a single collagist. MORE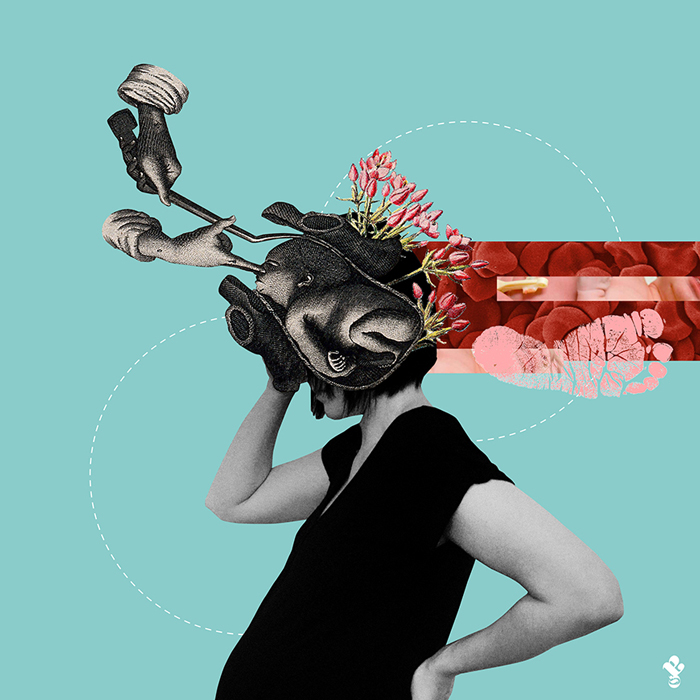 WORKSHOP
After nearly a century, collage artists continue to use Surrealist approaches to make images. Unlike a century ago, they do so in a world where theories of material culture, marxism, and post-modernism are part of mainstream thought. In the panel, "Making Sense, Making Meaning", four contemporary collage artists, Ana Reguera Hernández, Andrew Rice, J Dylan, & Lisa Wicka, will present their work and lead a conversation about how collage helps us make sense of the world and how meaning is made. MORE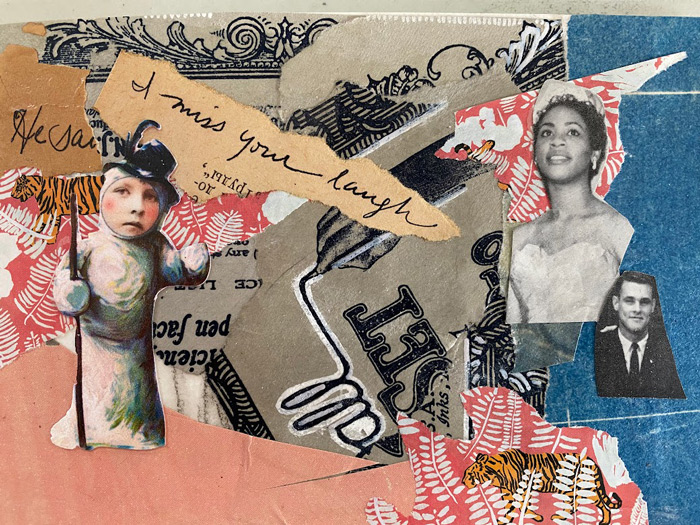 SYMPOSIUM
with Janice McDonald, Scott Finch, MJ Connors Davison, and Bonniediva Shorr. Artists practice is wonderfully idiosyncratic, unique to the individual. In this symposium session, we will hear from four artists about the collage they make and how they share it with the world. MORE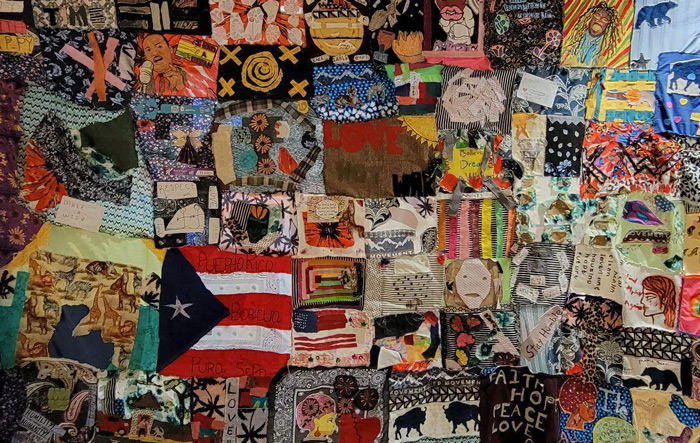 SYMPOSIUM
How do collage artists engage with a place as an explorer and healer? How does the artwork we make activate memory and history? On this panel, artists mike durkin, Monica Church, Bettina Homann, and Ann Keeling share their art practices and speak about how their work engages with place. MORE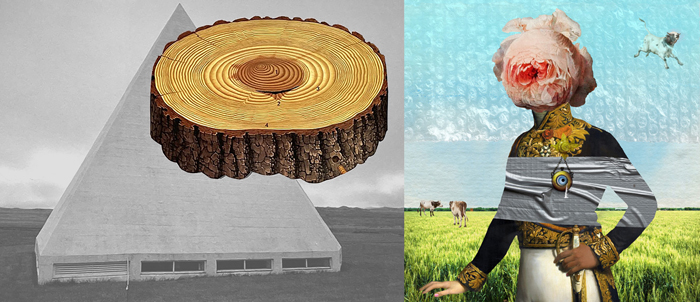 SYMPOSIUM
with Ron Buffington and Ashley Pryor Geiger. In his landmark essay, "The Object of Post-Criticism" (1983), Gregory Ulmer made an important first step toward developing an ontology of collage, that is, a description of the nature and being of collage. On this panel, Buffington and Pryor Geiger will introduce Ulmer's ideas and present their own artwork as a way to start a discussion about phenomenology as a corrective to the ontology of collage. MORE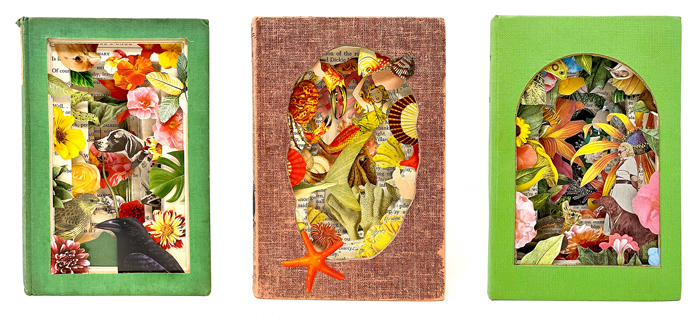 SYMPOSIUM
Canadian artist Jessa Dupuis will conduct a demonstration of tunnel book making and be available to speak to those interested in learning how to make these marvelous works of art. The artist will speak about how books are made, answer questions about the best cutting tools and glue; sources for books and collage materials; and offer tips and tricks for cutting book covers and pages. For those who want to make their own tunnel book, she will offer guidance on planning and composing layers within the tunnel to create a unique visual environment. MORE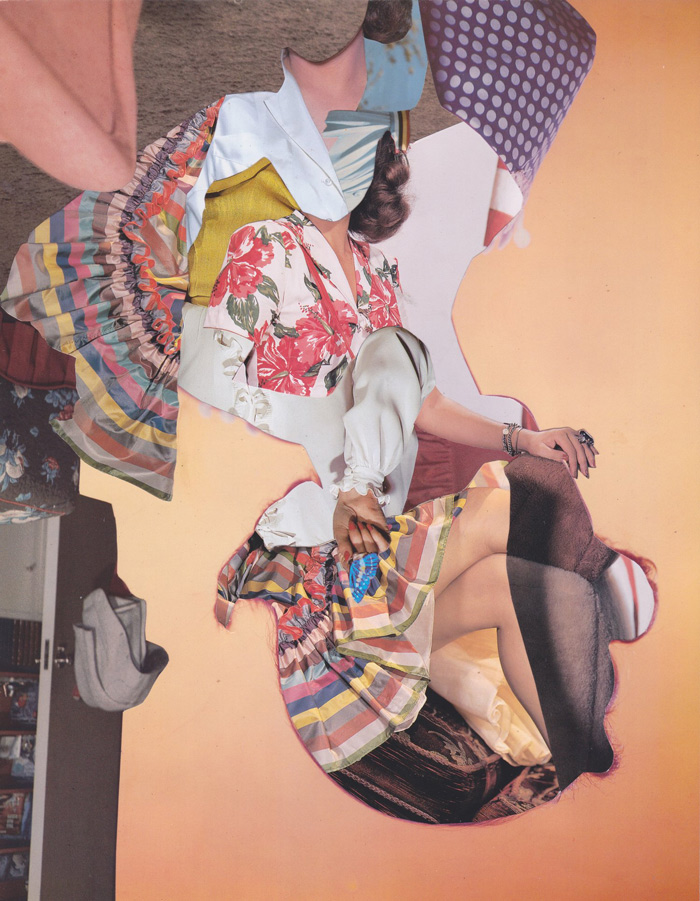 SYMPOSIUM
with Ben DiNino, Mackenzie Reynolds, Kate Chassner & Lisa Gostev. How do collage artists source their materials and, more importantly, what decision making process do they use to identify those materials. How do aesthetic decisions reconcile with ethical and moral values in one's practice? In this session, four collage artists will make presentations and lead a discussion about material sources. MORE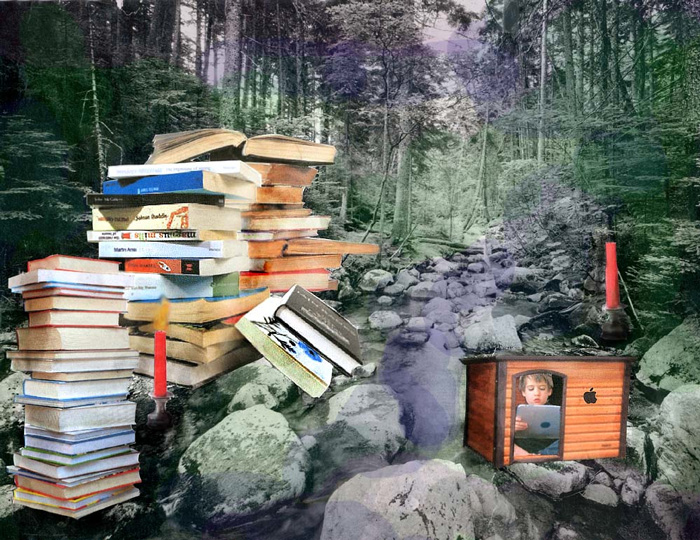 SYMPOSIUM
An interactive workshop for educators with Barbara Miner and Ashley Pryor Geiger. This interactive workshop for educators (particularly high school teachers and college instructors) and homeschoolers shares a variety of proven strategies for integrating collage into a broad range of curricula. The first part of the workshop will share examples of assignments Miner and Pryor Geiger use in their classrooms (art and general humanities). The second half of the workshop will be dedicated to working with participants to identify areas of their curriculum that the integration of collage could enhance. MORE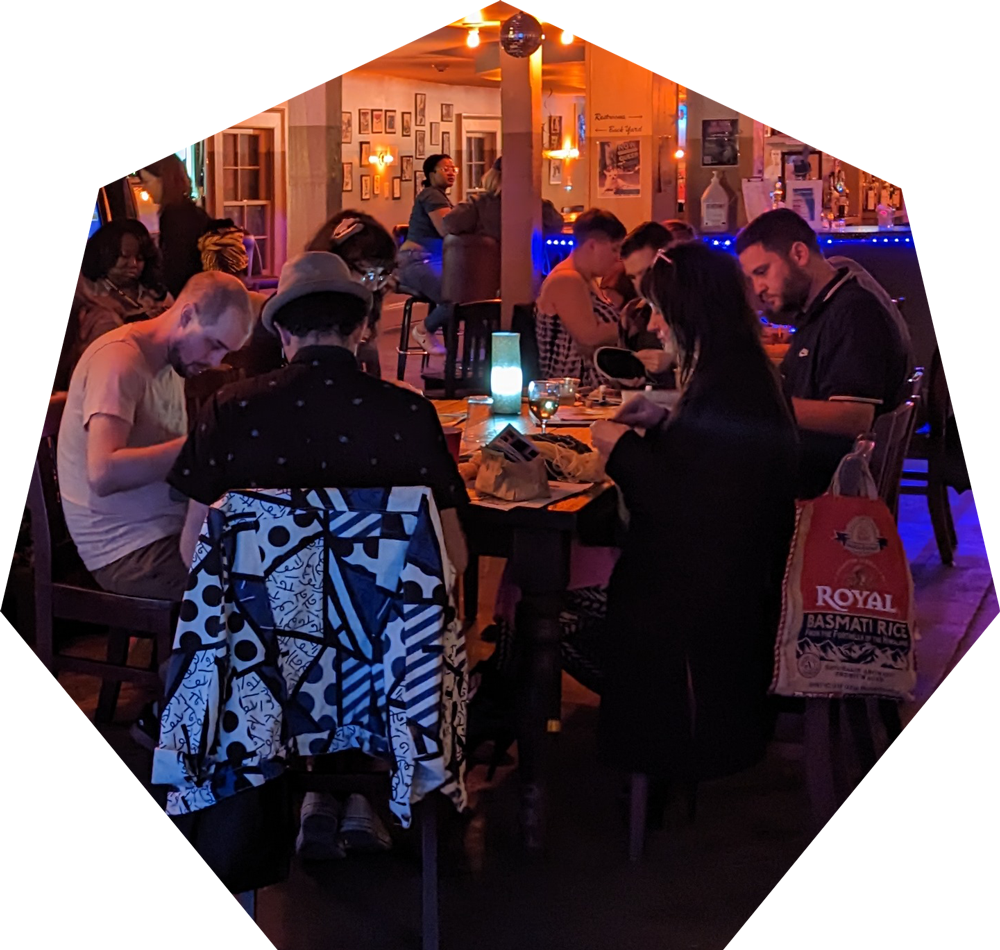 AT KOLAJ FEST
Collage Making
Collage making takes place each day of Kolaj Fest New Orleans. In addition to free time to make collage, the space will host artists leading demonstrations and workshops. The space has scissors, X-acto knives, glue, and a collection of papers and materials.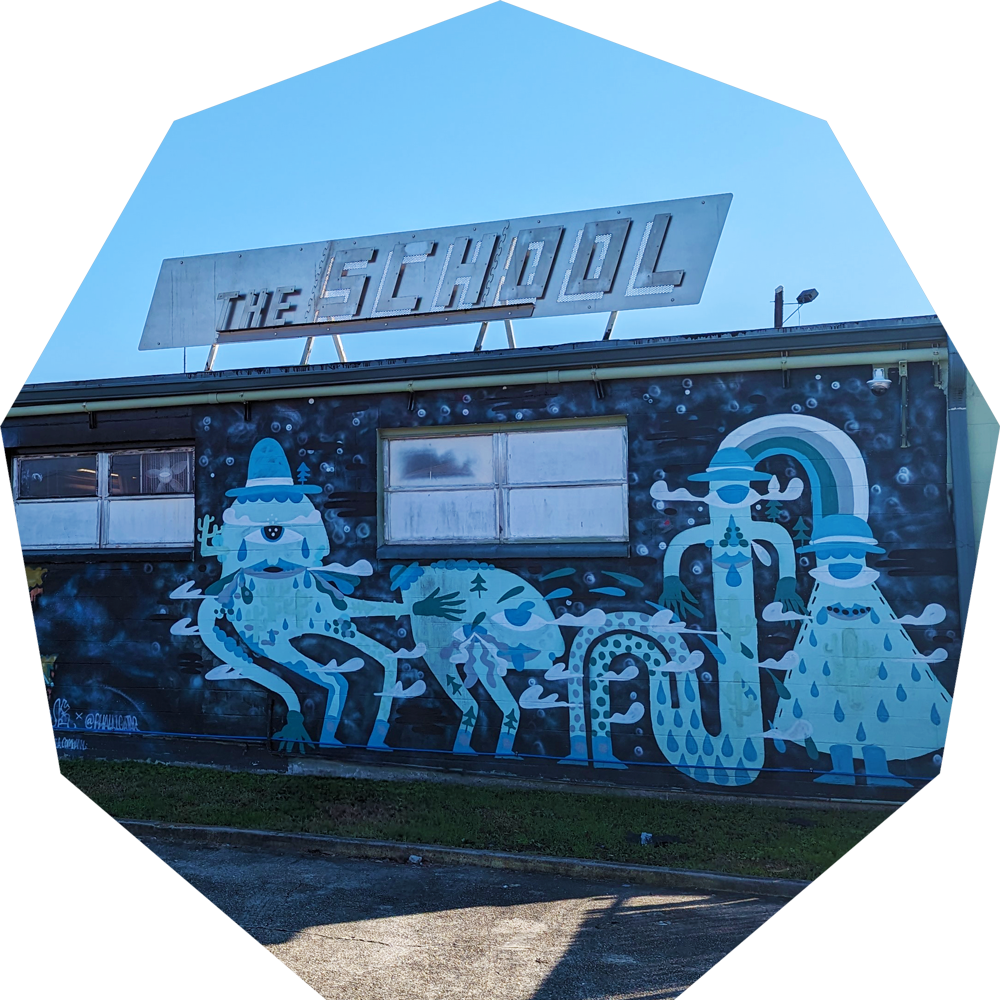 AT KOLAJ FEST
Collage Workshop Space
This year, we are pleased to announce a dedicated workshop space in Kolaj Institute's Studio at The School. Located in a former elementary school, The School is a collection of artist studios and workspaces tucked away at 1215 Japonica Street in the Bywater. Kolaj Institute's Studio is a permanent workspace that hosts the Institute's residencies, workshops, labs, collage nights and more. During Kolaj Fest New Orleans, the space will host workshops centered around collage techniques.
SATURDAY
Collage Art & Book Market
Saturday, 10 June 2023, 1 to 5PM
Cafe Istanbul in the New Orleans Healing Center
2372 St. Claude Ave, New Orleans, LA 70117 [map]
Part of Kolaj Fest New Orleans, the Collage Art & Book Market is an opportunity for the general public to meet artists and publishers and to take in the rich and diverse cultural production of the international collage community. The public will be invited to peruse vendor displays or attend a talk or demonstration. The event is free and open to the public. MORE
SYMPOSIUM
Cut Me Up is a participatory magazine of visual call and response founded by Andrea Burgay. Each issue presents a call—a curated selection of original collage images that become raw material for reader-artists to respond by cutting, reconfiguring, and transforming them into new artworks. The newly created responses form the content of the next issue. Each issue of Cut Me Up includes 18 reproductions of the selected artworks. It is a compact exhibition, received primarily through the mail, that can be viewed and revisited at any time and place. Guest curators for each issue bring in unique perspectives on what the magazine can do and become. The curatorial calls expand how we think about collage as an art form and how it can address issues of contemporary concern. The calls introduce new processes, techniques and conceptual approaches. Cut Me Up reaches a worldwide community of collage artists. As they consider another artist's process and psychological motivations when choosing and transforming their pieces, artists make authentic connections to each other's work. In this way, artists collaborate from afar. They continue to develop these bonds through the Cut Me Up community on social media, where artists interact and comment on each other's work.
At Kolaj Fest New Orleans, Andrea Burgay will host a panel of artists and curators who have been a part of Cut Me Up over the last five years, including Cheryl Chudyk, Clive Knights, Janice McDonald, Michael Oatman, Rosanne Walsh, and Naomi White.  MORE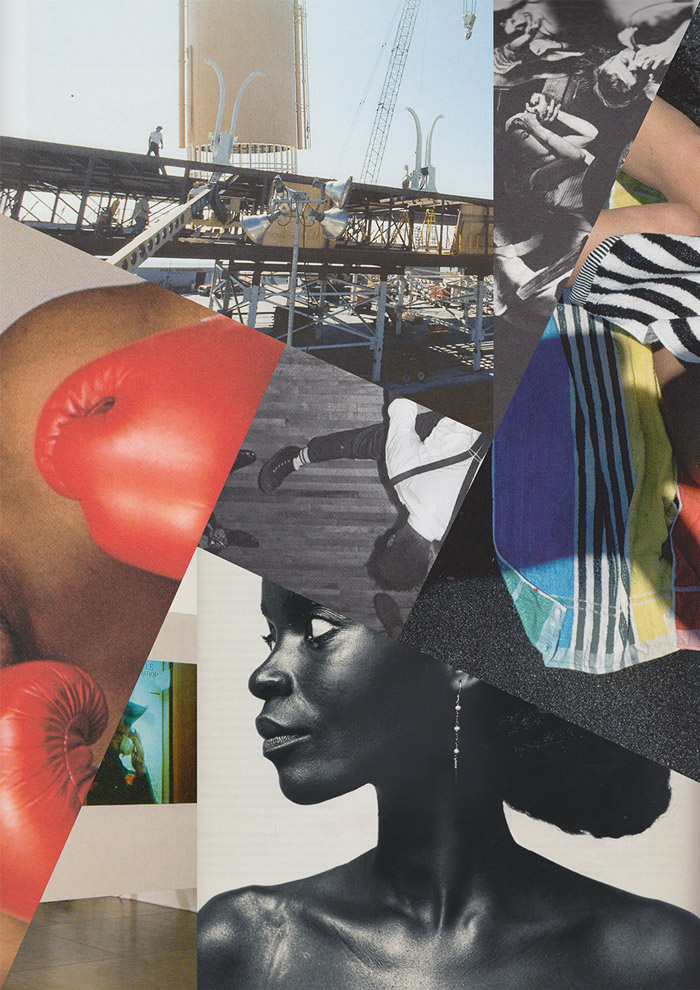 SYMPOSIUM
British artist Dave Beech makes montages from photographs cut out of an archive of books that he collects from second-hand bookshops. Sourcing photobooks from charity shops and second hand bookshops means collecting pictures that were once owned by diverse members of the community. These montages, therefore, are a portrait of that community through a representation of its interests, values, preferences, fascinations and biases. This is a practice of making meaning and storytelling in which the narrator is missing and therefore the viewer is invited to construct the links themselves either from their own knowledge of events or from great imaginative leaps. Tony Campbell will speak about Beech's collage work and lead a tour of the exhibition. MORE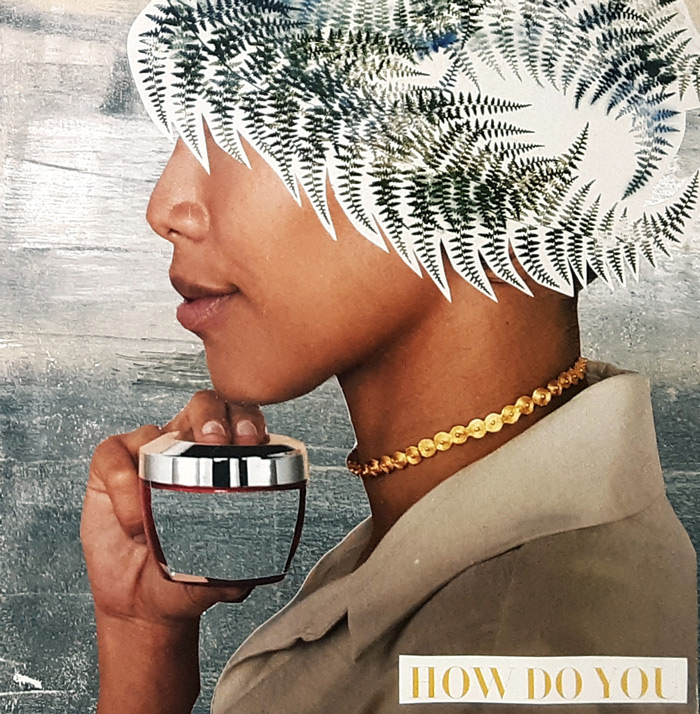 SYMPOSIUM
Working and teaching artist Erika Shallcross is a visual artist based in New York. A photographer, abstract painter, and collage technician, her pieces are whimsical and evocative. Regularly experimenting with new techniques and touching on various themes, Shallcross believes these parameters simultaneously anchor, free, and guide her work. During this workshop, participants explore identity and self using selfies that are printed out. MORE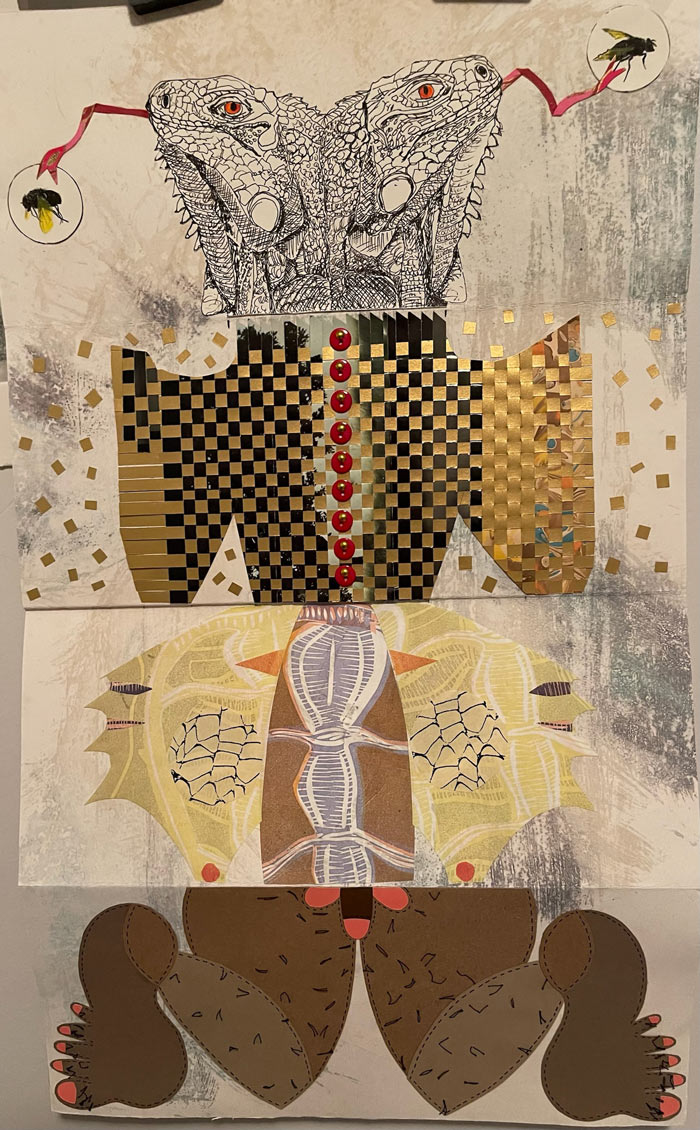 SYMPOSIUM
In the Dictionnaire Abrégé du Surréalisme, surrealists André Breton and Paul Éluard described Exquisite Corpse as "a game of folded paper which consists of having several people compose a phrase or drawing collectively, none of the participants having any of the nature of the preceding contribution or contributions." During this workshop, Jennifer Evans and Merrilee Hepler will share their experience of an Exquisite Corpse project, guide participants in the making of an Exquisite Corpse, and speak about how to start and maintain an Exquisite Corpse project of your own. Artists Lanie Gannon of Nashville, Tennessee and Elissa Freud of Cambridge, Massachusetts also participated in this project with Evans and Hepler. MORE
SYMPOSIUM
with LaVonna Varnado Brown, Josiah Gagosian, and Ric Kasini Kadour. "Art, like magic, is the science of engineering shapes, symbols, texture, and emotion to achieve a change in consciousness," writes Louisiana collagist LaVonna Varnado Brown. On this panel, artists will speak about how their work is in dialogue with the mystical, the esoteric, and the magical. MORE
SUNDAY
Great Collage Swap 
On Sunday, we will gather one final time to say our goodbyes and to conduct The Great Collage Swap. To participate, bring a collage to exchange to the Info Table before 10AM Sunday. In return, you will be given a number. All of the collages will be displayed. During the program, a collage will be selected and matched with a number and the holder of that number will receive the collage. As the collages are matched, each artist has a chance to share their story.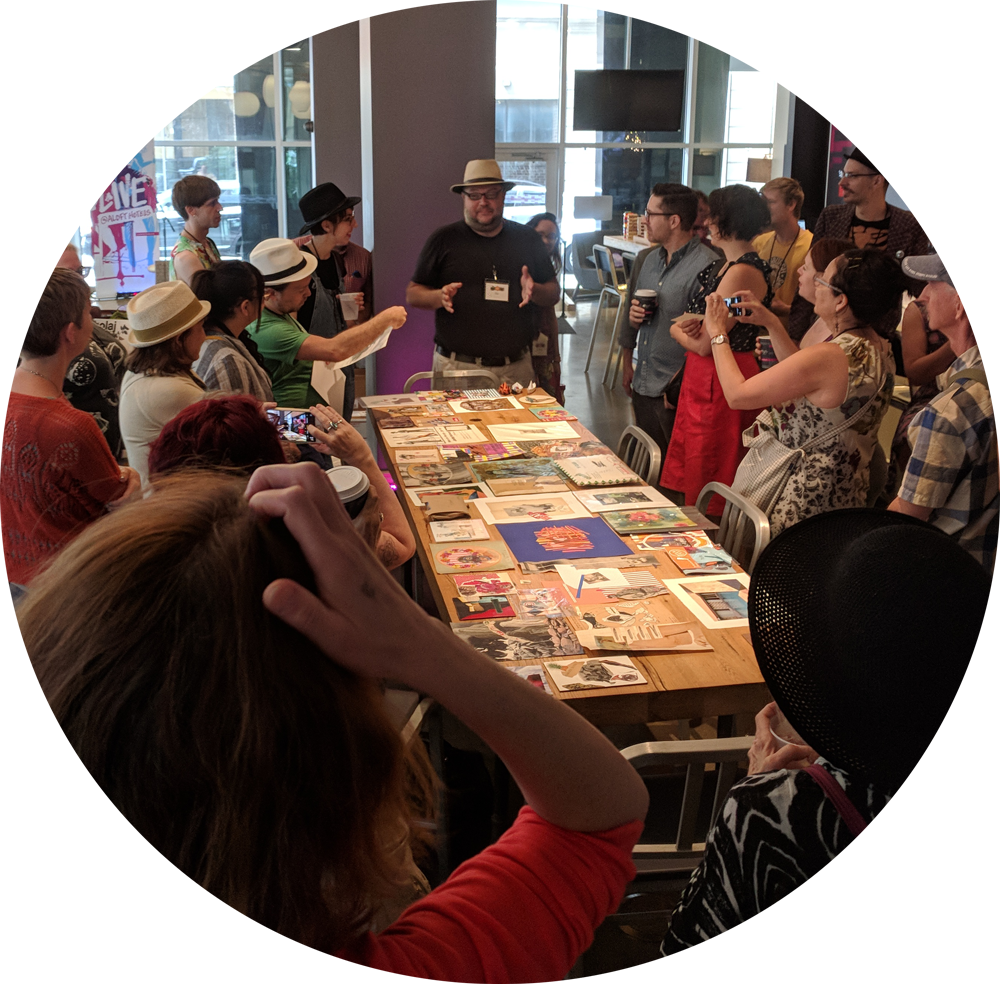 Amuse-Bouche
An amuse-bouche is a small tasting of what is offered on the menu, often served as an hors d'œuvre or appetizer. With this culinary tradition in mind, we would like to invite registered participants of Kolaj Fest New Orleans to submit to an exhibition that will take place at LeMieux Galleries during the event. The exhibition is being juried by Christy Wood, the director of LeMieux Galleries, and Kolaj Magazine Editor Ric Kasini Kadour.