World Collage Day is 13 May 2023.
World Collage Day is an annual, international celebration of collage on the Second Saturday of May. Initiated by Kolaj Magazine in 2018, we invited artists and art venues to hold events on that day to celebrate collage. World Collage Day is about artists connecting across borders against a global context of entrenchment and separation. And the day is about an art medium that excels at bringing different things together to create new forms and new ways of thinking. Ric Kasini Kadour, the editor of Kolaj Magazine, writes, "We created World Collage Day because we wanted to honour this community of artists and to remind the world what a spirit of cooperation, mutual support, and creativity can look like."
2023 WORLD COLLAGE DAY EVENTS & PROJECTS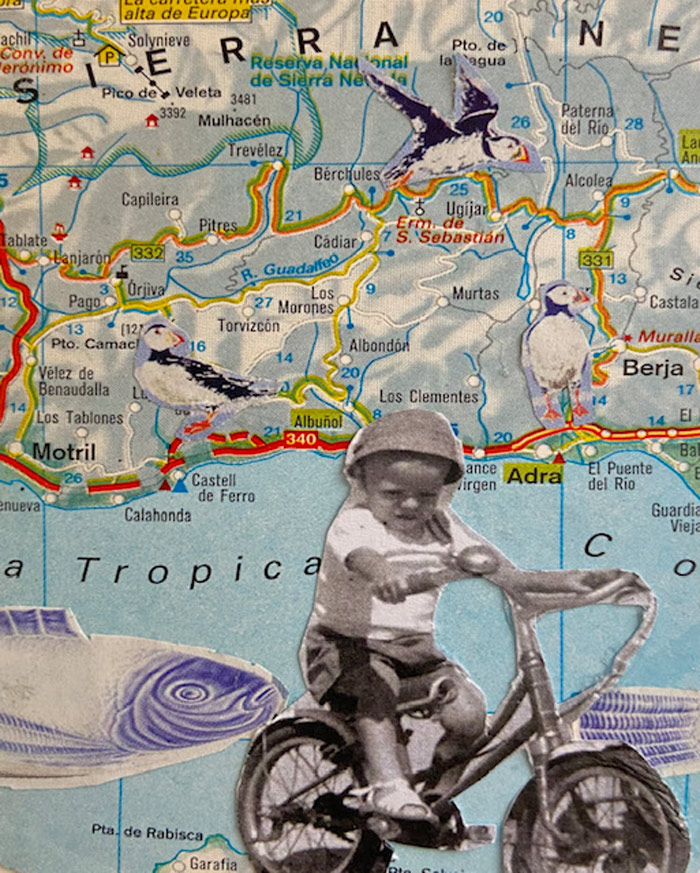 LISBON, PORTUGAL
Imperfect Collages
10AM-4:30PM WEST
Espaço Imperfeito
Rua Coronel Luna de Oliveira, n°2 A
Lisbon 1900-167

Espaço Imperfeito, a new cultural space, invites you to join them on World Collage Day to participate in one of their workshops led by collagist Teresa Ogando. There will be two workshops, one in the morning 10:00-12:30 and another in the afternoon from 14:00-16:30. The event is free of charge but you must RSVP ahead of time by sending an email as space is limited. Please bring scissors and a glue stick; the rest will be provided for you.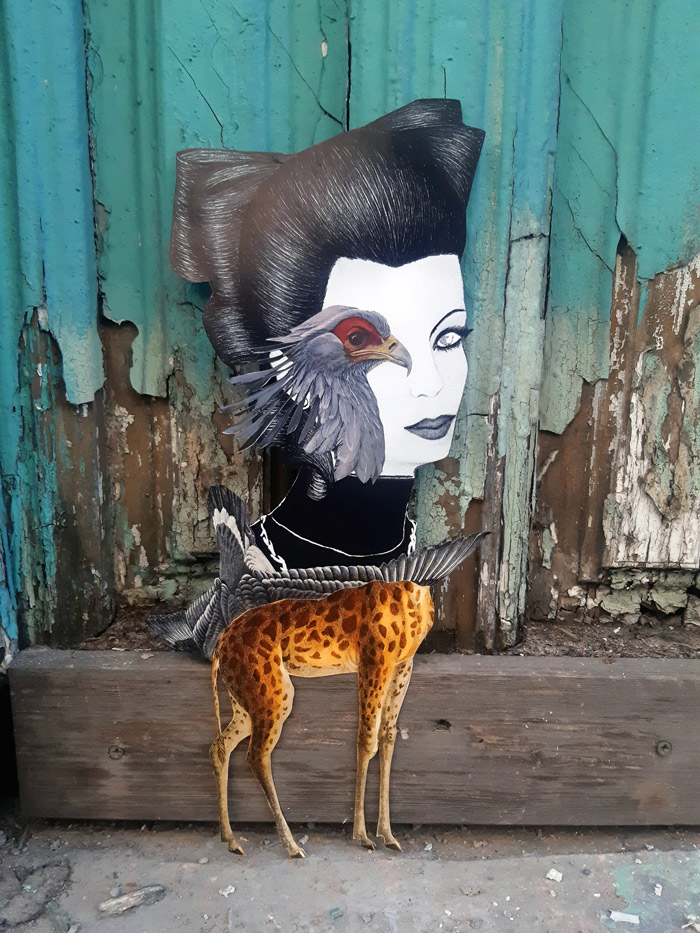 CALL TO ARTISTS
Deadline: Thursday, May 4th
Studio RGF
Arriaza 11
Madrid 28008

This year Fantasía Collage celebrates World Collage Day with a 3-day pop up at the StudioRGF in Madrid. To participate, make a collage of no bigger than A4 (21 x 29.7), preferably without a background, in which animals are the protagonists. On the back write your name, country, and Instagram. The collages will not be returned.
You can send your collage to:
Fantasía Collage, C/ Nicolás Morales
nº 38 / 40 – 4°planta, Puerta 4
Madrid, Spain 28019
The opening reception will take place on Thursday, May 11th at 7PM. On Friday May 12th there will be a guided tour from 7-9PM. On Saturday, May 13th at 2PM they will take to the streets, pasting the submitted collages in public spaces and celebrate "The Pilgrimage of the Holy Scissors". MORE
BERKELEY, CALIFORNIA, USA
11AM-8PM PDT
Berkeley Art Center
1275 Walnut Street
Berkeley, California 94709

The Opening Reception for the Premiere Exhibition of the 12th annual Postal Collage Project will take place from 5-8PM at Berkeley Art Center, Berkeley, California. Prior to the reception, the gallery will be open from 11AM-4PM, with collage-making opportunities available throughout the day. Collage materials will be supplied by exhibiting artists. The exhibition will feature more than 200 collaborative collages created between September 2022 and Spring 2023. The collages were created by nearly 300 participants from 16 countries, working in groups-of-five, sending works-in-progress to one another by mail. Participation in the Round Table Collaboration Postal Collage Project is open to all. Since 2011, more than one thousand collages have been created by over 600 collaborators in 24 countries. MORE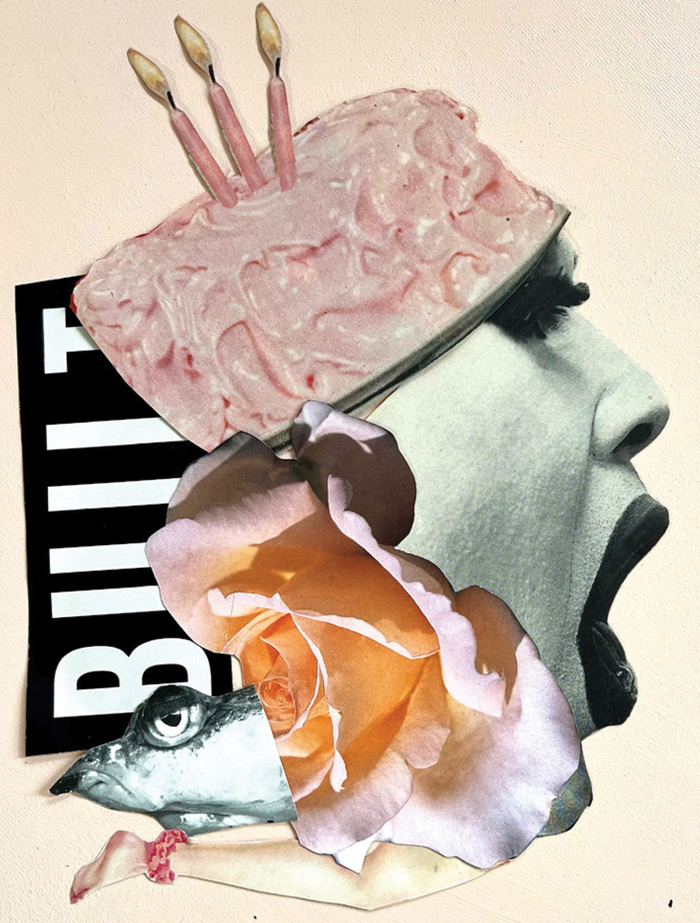 NEW YORK, NEW YORK, USA
Monday, May 15, 6-8PM EDT
An atrium building in Midtown Manhattan
New York, New York 10022

Come play with New York Collage Ensemble Monday, May 15th as they celebrate their third World Collage Day event. They will meet in midtown in a beautiful atrium building. You bring your scissors and they'll bring the wine. Get ready for a fun night of collage collab in the city! Follow @nycollageensemble for the address and registration link. Their events are free but space is limited and registration is required. MORE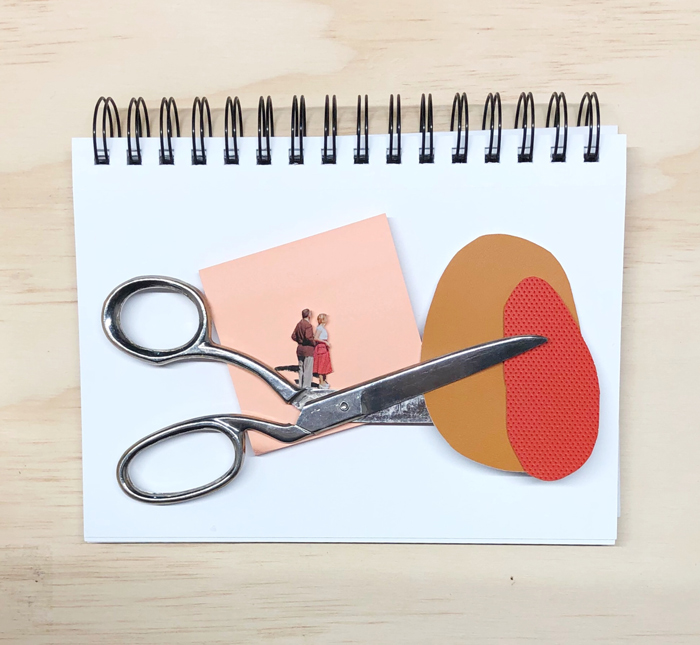 CLEVELAND, OHIO, USA
11AM-Noon EDT
Onlnie | Zoom
Join artist Morgan Bukovec as she guides folks through collage making prompts & fun exercises in this virtual event. Folks are invited to bring any & all collage materials to work with. No previous art making experience necessary. Be ready to have fun this early afternoon to celebrate World Collage Day amongst a fellow group of creatives! MORE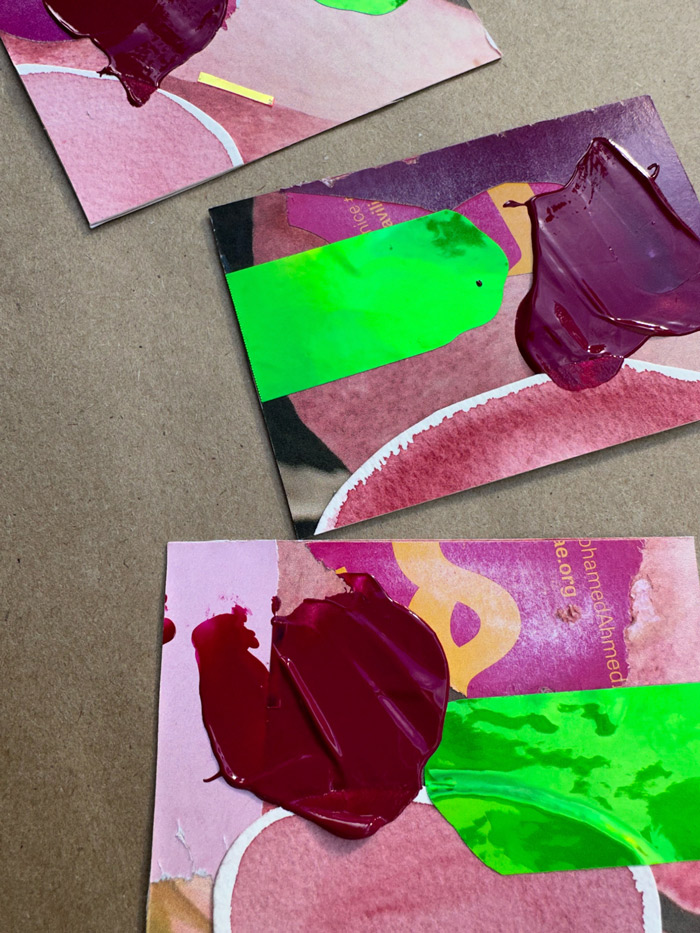 CALL TO ARTISTS
Deadline: 13 May 2023
SACC HQ c/o Andrea Lewicki
PO Box 412
Carnation, Washington 98014

Your mission, if you choose to accept it, is to mail 3 collaged artist trading cards to HQ by World Collage Day, May 13th. The challenge is that they must include the color viva magenta, Pantone's color of the year, in some way (or as close to it as you can get) and be on paper. Cardstock is ok but no cardboard or rigid materials that complicate international mailing. Participants will receive 3 cards in return (each from different collage artists) plus a little something from HQ. No image upload required. If it's your first completed collage challenge for SACC, you'll earn official Special Agent status and receive a membership card along with your ATCs. MORE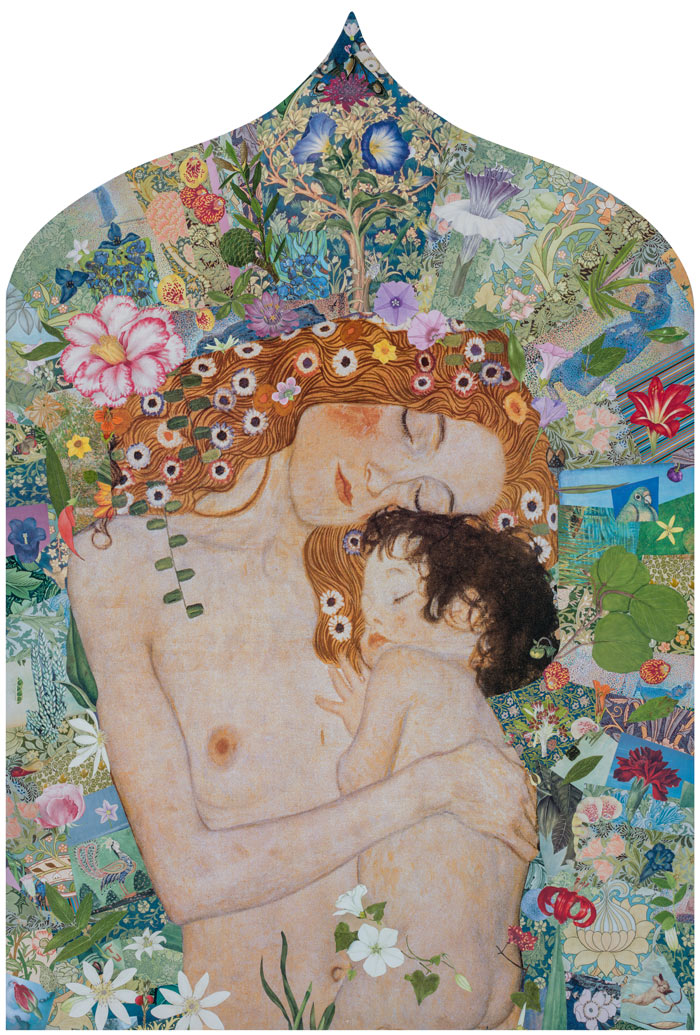 AUCKLAND, NEW ZEALAND
2-4PM NZST
Upstairs Gallery at Lopdell House
418 Titirangi Road
Titirangi, Auckland 0604

A pop-up community event in collaboration with the Upstairs Gallery to celebrate World Collage Day and prepare for Mother's Day. Community members are invited to create a personal Mother's Day greeting card by collaging from upcycled magazines onto coloured cardboard. Free event for all ages. MORE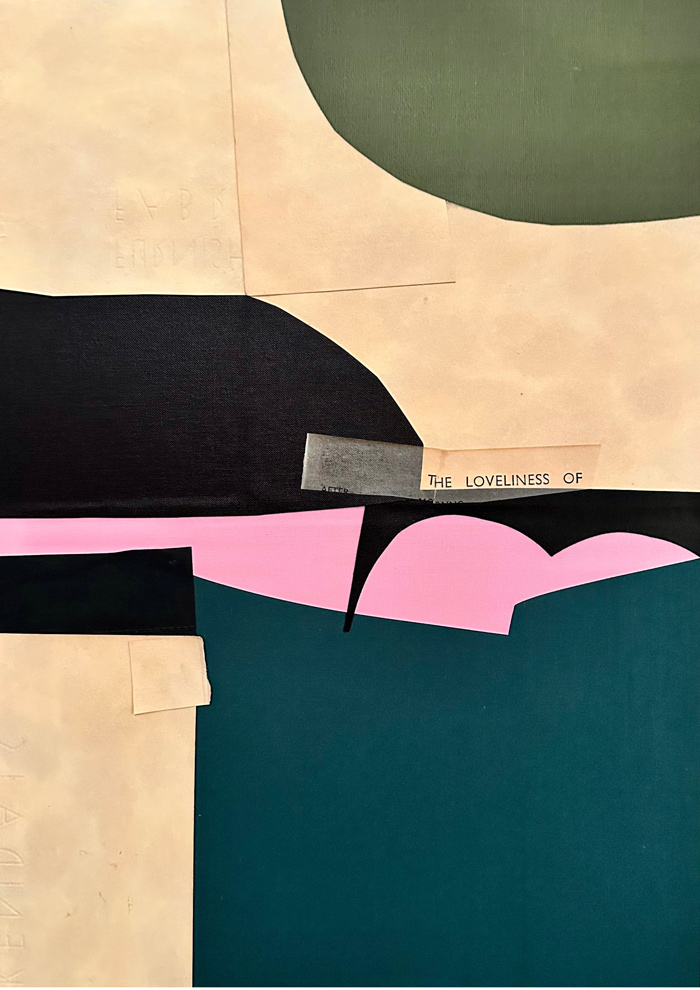 WEYMOUTH, DORSET, UNITED KINGDOM
Pre-World Collage Day Workshop: "Quiet Voices, Loud Thoughts"
Sunday, 7 May, Noon-3PM BST
The Waverly Art Room
121 Abbotsbury Road
Weymouth, Dorset DT14 0JX

An open and informal collage cut and paste workshop leading up to World Collage Day 2023. The workshop is for the local community and will encourage participants to understand how collage practice and regular play can give meaning and understanding to thoughts, reflections and observations in their lives, for themselves and frame those experiences for others. Participants can access the space and resources for free, where collage artist Jodie House, of the Southwest Collage Collective, will introduce events and projects from around the world that they can get involved with the following weekend on World Collage Day. There will be an opportunity to take home some resources to participate in on 13th May. EMAIL FOR MORE INFO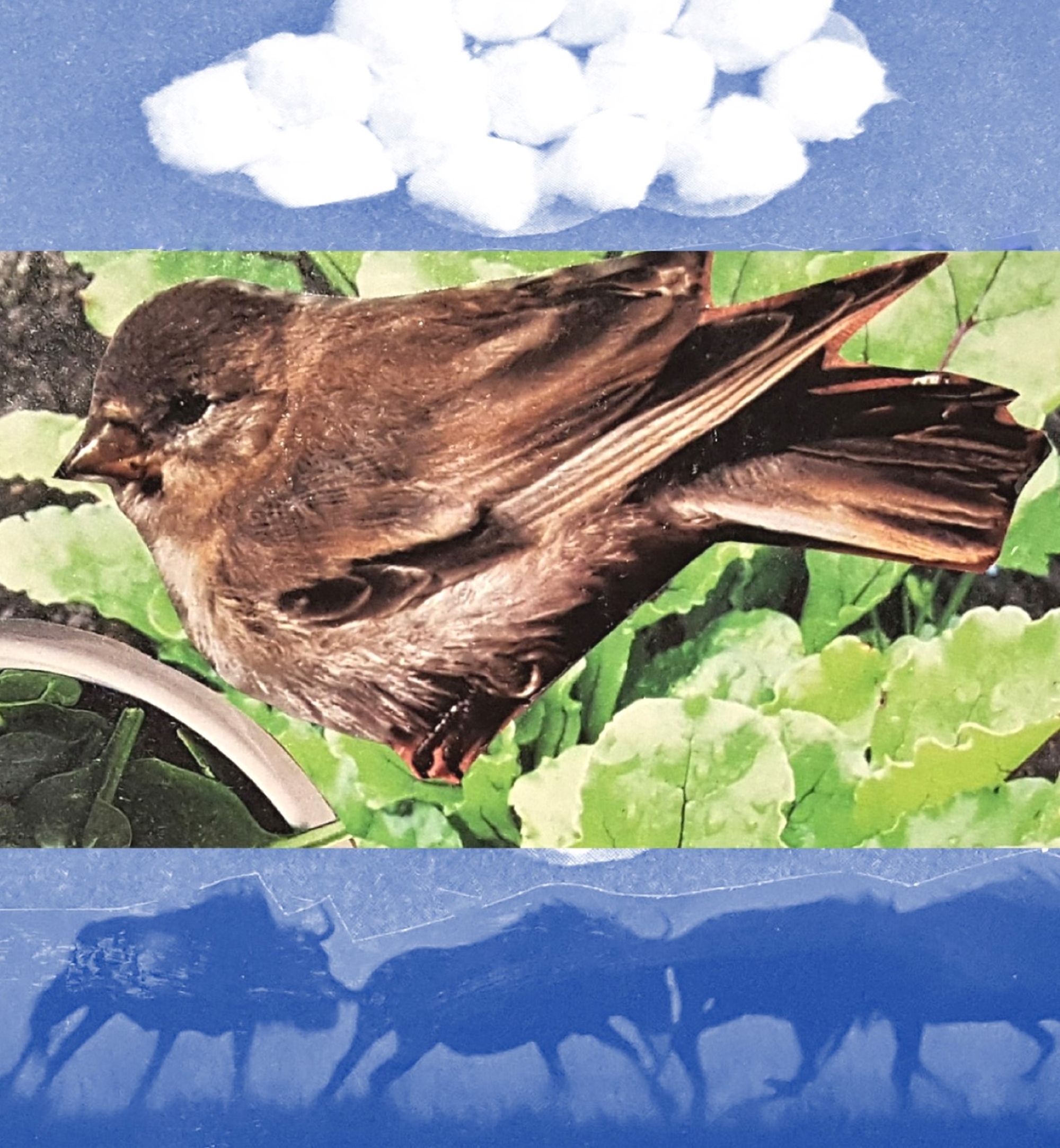 SASKATOON, SASKATCHEWAN, CANADA
10AM-3PM CST
Art Placement
238 3rd Avenue South
Saskatoon, Saskatchewan S7K 1L9
The Prairie Collage Collective is a new Canadian Collective celebrating our first World Collage Day. They welcome other adults (young and old) to share in the joy of creating analogue collage and our desire to build community around the collage artform on the prairies. The Cut & Paste Collage Jam, hosted by Art Placement in Saskatoon, is open to Prairie Collage Collective members and others from the community who would like to participate in World Collage Day 2023. Seating is limited and pre-booked. Email Bobbi to reserve your spot. MORE INFO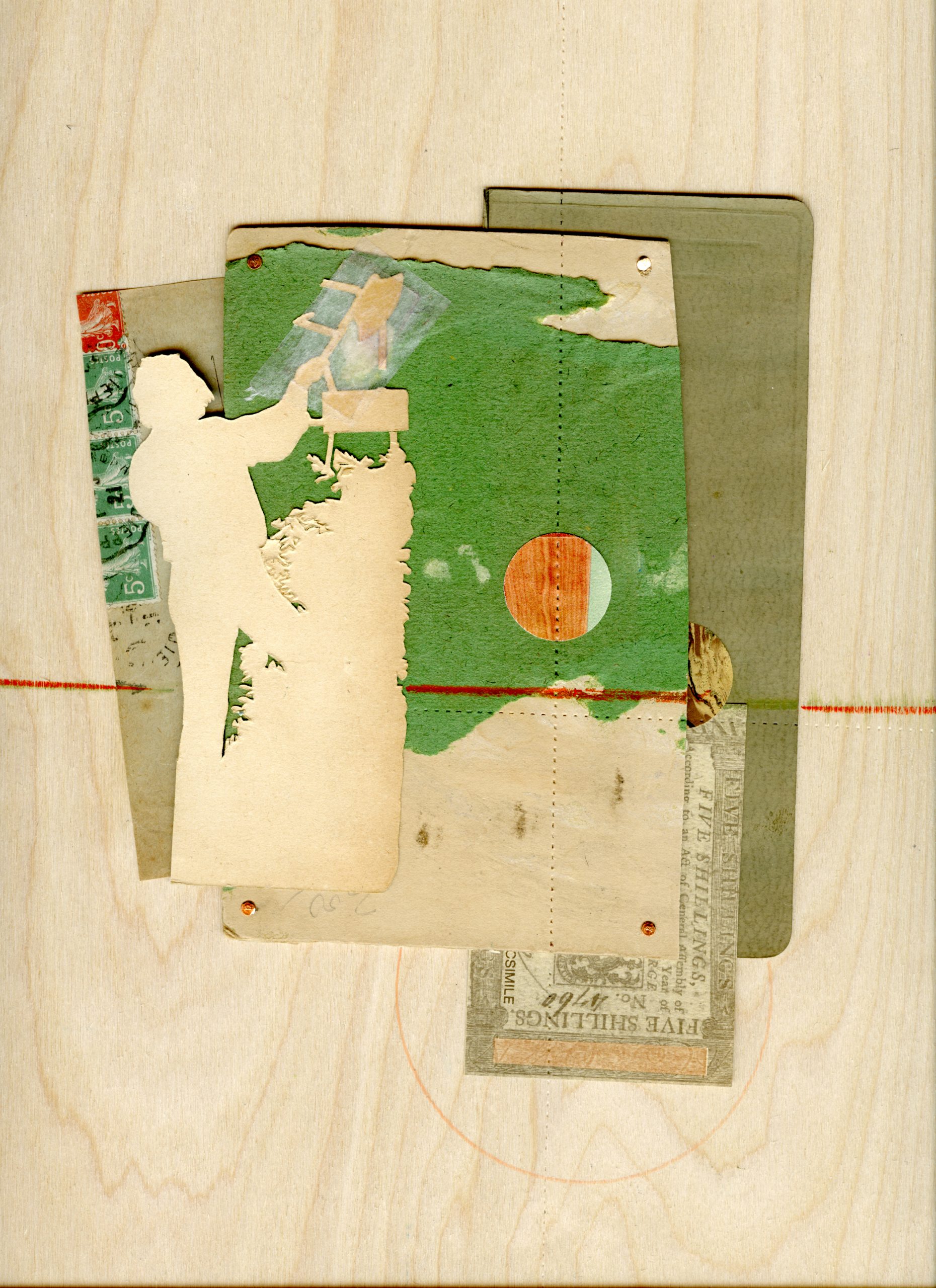 EUGENE, OREGON, USA
Noon-4PM PDT
Maude Kerns Art Center
1910 East 15th Avenue
Eugene, Oregon 97403
Curators Beth I. Robinson and Michael James will be hosting an open call for 15 international artists to celebrate World Collage Day on May 13, 2023. Initiated by Kolaj Magazine in 2018, World Collage Day is an annual international celebration of collage. Collage has a rich history creating community and this artform has been used to process unimaginable world and individual events. The collage community is generous and welcoming while demonstrating what salvage, collaboration, creativity, and healing can look like. Join us to celebrate scissors, ephemera, and glue! On May 13 at the art center the day will be filled with collage workshops and an open collage meetup for friends, families and community to celebrate. All material available but feel free to bring your tools, glue and cool collaging materials. On May 27th there will be a collage costumed Surrealist ball as a fundraiser for the Maude Kerns art center. MORE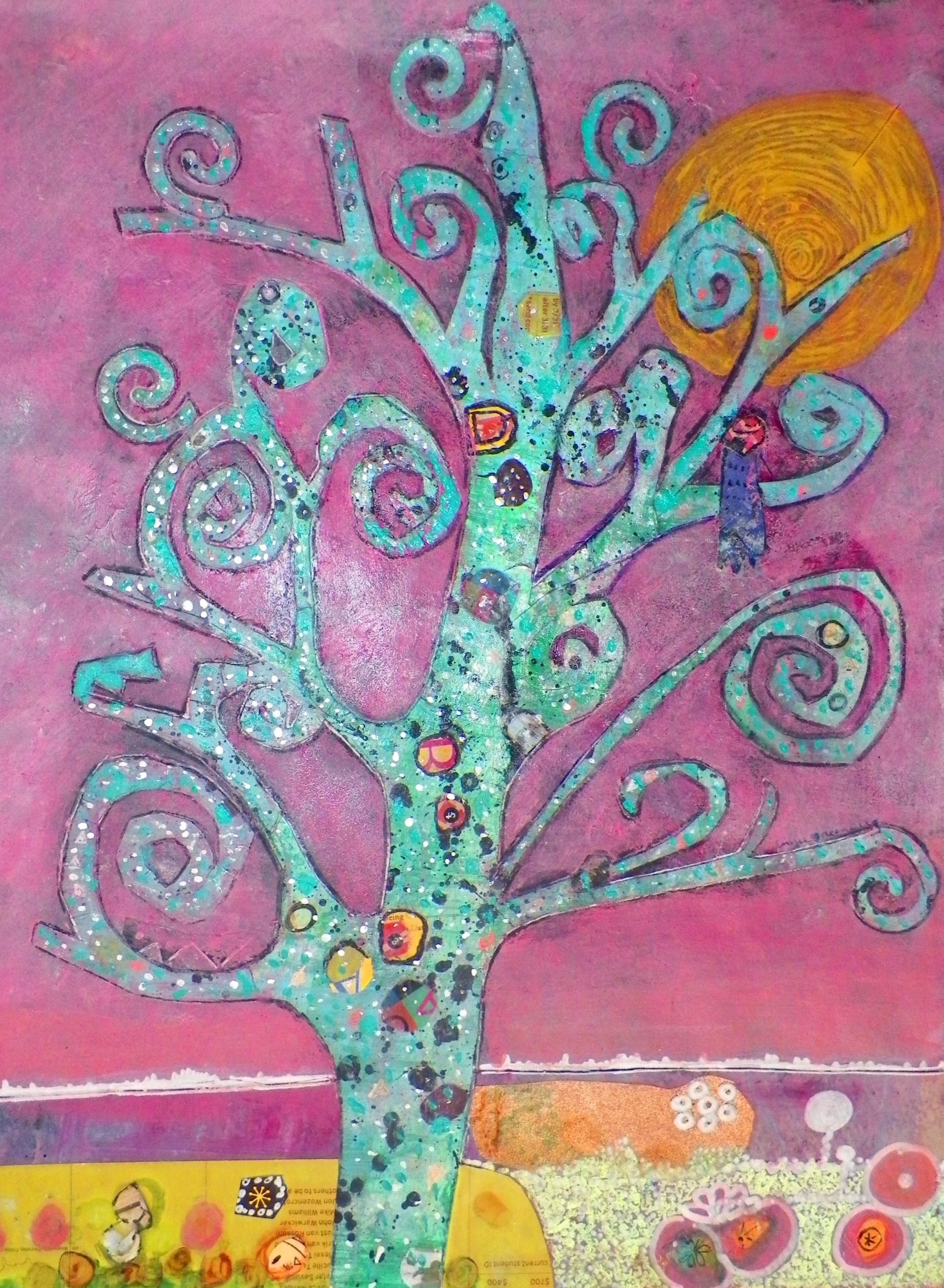 HAVERFORD, PENNSYLVANIA, USA
10AM-6PM EDT
Main Line Art Center
746 Panmure Road
Haverford, Pennsylvania 19041
Main Line Art Center "has been our community's home to discover, create and experience visual art for over fifty years. Along with our classes and workshops for kids, teens and adults, the Art Center offers tuition-free classes, scholarships, programs for artists with disabilities, outreach programs with over twenty community partners, exhibitions and events." On World Collage Day, join the community for a day of collage workshops. From 10AM-12PM Laurie Silverstein will be hosting Kids Collage. From 1-3PM Linnie Greenberg will be hosting Guerilla Collage. And from 4-5PM Cyndi Philkill will be hosting a Collage Discussion. MORE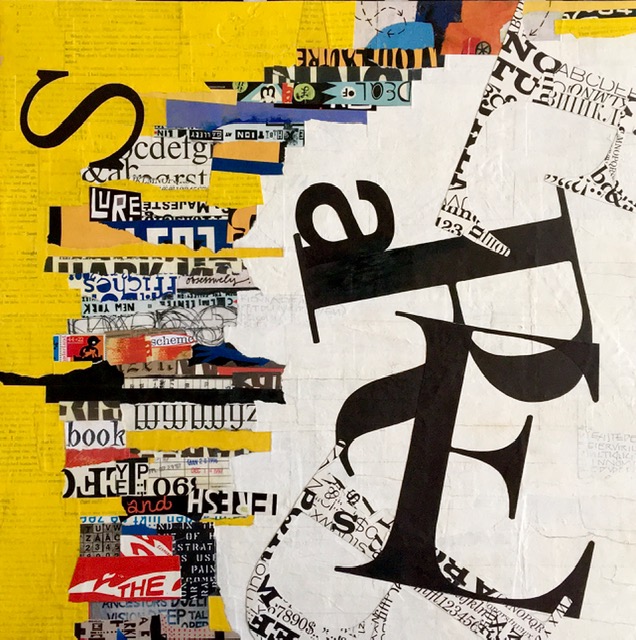 SAN FRANCISCO, CALIFORNIA, USA
11AM-Noon PDT
Arc Gallery
1246 Folsom Street
San Francisco, California 94103
Celebrate the art of collage with San Francisco artists participating in the monthly Collage-a-Rama collage-making sessions at Arc Gallery. In conjunction with "Cut to the Chase" a Collage-a-Rama Exhibition in the Project Gallery at Arc Gallery, San Francisco, California, USA from April 15 through May 6, 2023. Join featured artists for an Artist Talk online via Zoom. Register in advance. MORE
CALL TO ARTISTS
5-11 March 2023
Oregon, USA
Online
Absurdist Collage Club and Ugly Food Collage invite you to make a collage using a Peeps bunny or chick for a chance to be featured in a zine that will be ready in time for World Collage Day. In order to be considered you can share your collage online using the tags #absurdist_collageclub #uglyfoodcollage #peepscollage or you can email your entry. The deadline is Saturday, 11 March 2023. MORE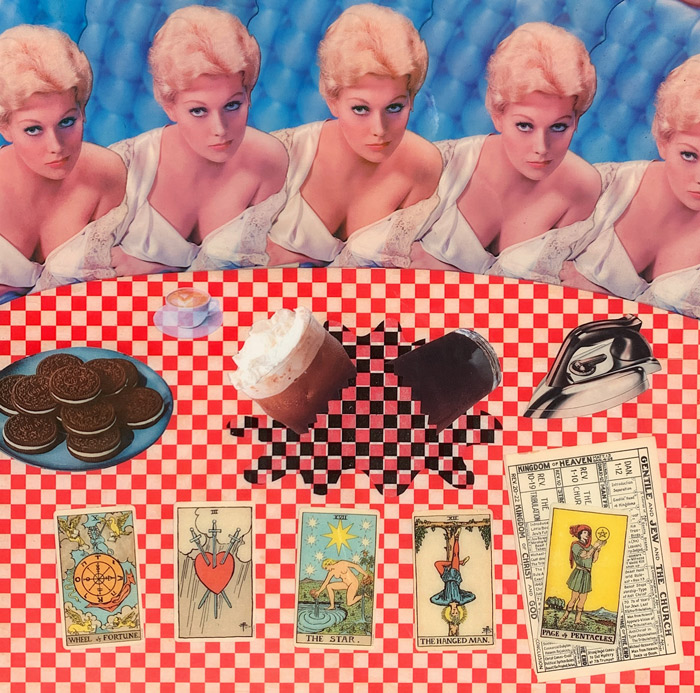 GALVESTON, TEXAS, USA
1-3PM CDT
Galveston Arts Center
2127 Strand
Galveston, Texas 77550
Join Charlie Don't, Sara Analog, Anastasia Kirages, and Chasity Porter for a cut and paste meet-up to celebrate World Collage Day. The artists will share from their collections of materials, papers, and images. Tools will be provided by Galveston Arts Center so that you can create your own piece to take home. Stop by for a few minutes or spend a couple hours! Follow @charliedontpaint, @saraanalog, @k.llages, @artbus_lady for updates and more collage fun! MORE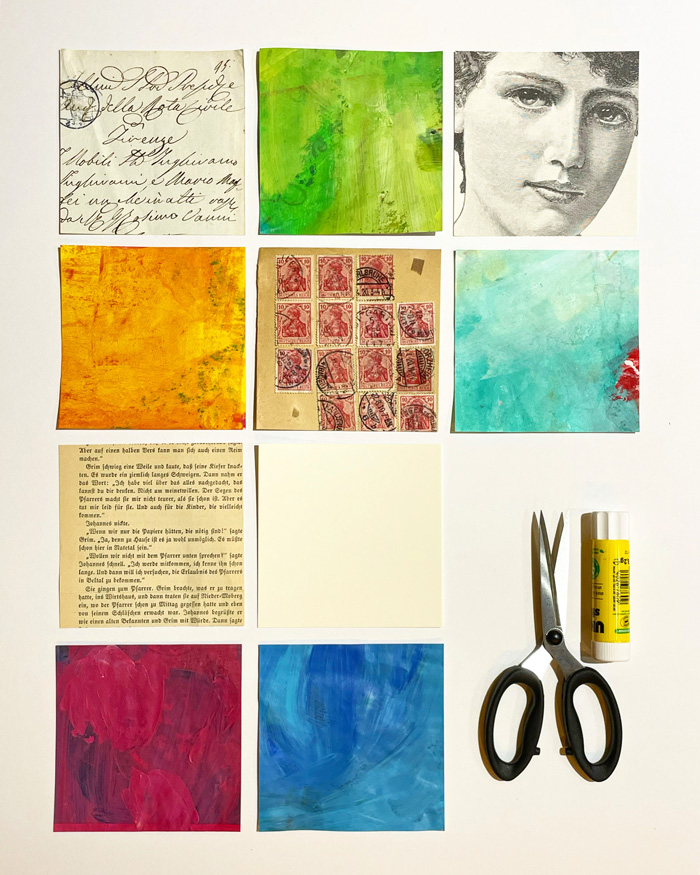 CALL TO ARTISTS
Through 5/10/2023
Art for a Cause
1519 35th Street NW
Washington, DC 20007
The Georgetown Lombardi Arts and Humanities Program at MedStar Georgetown University Hospital (MGUH) invites artists (adults & children) to send 4″x4″ (10×10 cm) collage art for its first ever Call for Art.
"Art for a Cause" is a call specifically for collage art, in conjunction with World Collage Day. All works submitted by Friday, 10 May 2023 will be displayed in MGUH and then made available to patients, caregivers, their families, and hospital staff. Each work will be attached to a blank greeting card and will have a sticker indicating that it is original art generously donated to the MGUH community. Works will neither be sold nor returned to the artists. See the full call to artists HERE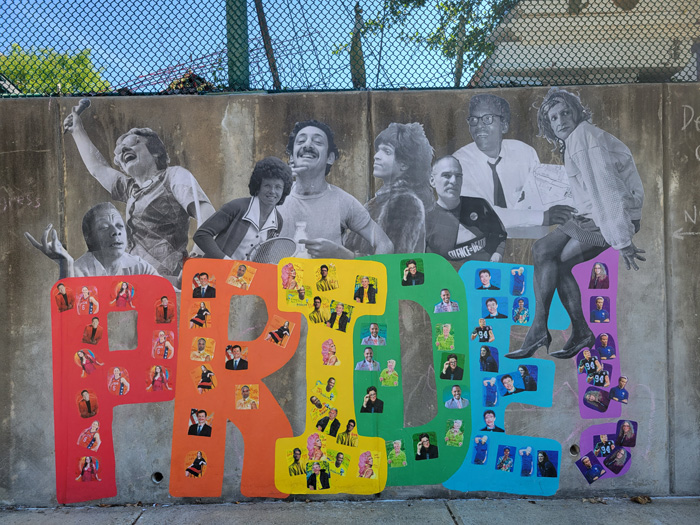 BROOKLYN, NEW YORK, USA
11:30AM-1:30PM EDT
Gotham SideWalks
Brooklyn, New York
Local collage artist Rich Garr leads this comfortable open-air exploration through the Gowanus waterfront. He is a longtime area interdisciplinary artist focusing on public art and community. These walking tours respond to both current events and history, and a central component of his interdisciplinary collage art practice. They are always carefully planned but unscripted, collaborative and fresh. The theme of the May 13th walk will be COLLAGE. This event is open to all who can walk intermittently for 1.5 to 2 hours. Those in wheelchairs or strollers can, and have, enjoyed these. If you have accessibility concerns please send an email. Walks are all ages. MORE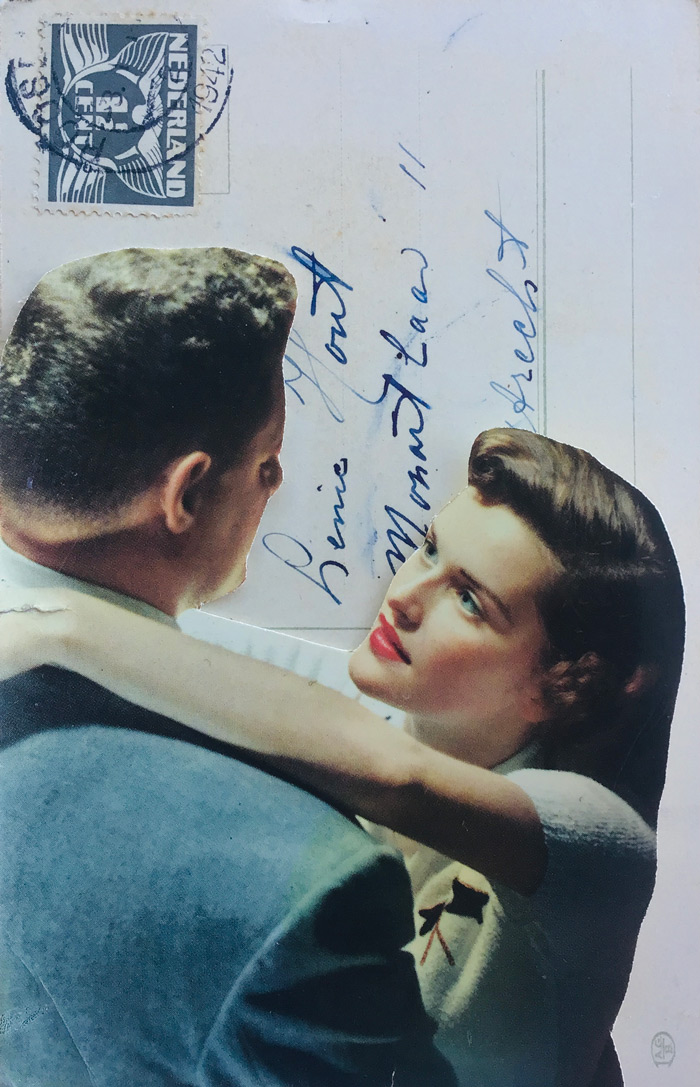 THESSALONIKI, GREECE
11AM-4PM EEST
Koumbi Coffee & Crafts Café
Peloponnisou 2
Thessaloniki, 54631
On March 1st Thessaloniki Collage Club announced an international open call "Send me a postcard Darling" (after a 1968 Shocking Blue song). All received postcards will be on exhibit for a couple of weeks in and outside the café and posted on their social media as they arrive and throughout 13 May 2023. A selection will be printed into a booklet. All participants on the day are also invited to make their own postcard. A second activity offered is to make a collage incorporating the number 6, celebrating the 6th edition of WCD and lastly, all are invited to leave their small collage mark on a big collaborative collage with this year's theme: Life is a Jungle! MORE
Organize an Event or Project
One of the many remarkable things about collage is its ability to extend across borders and barriers and to involve people regardless of skill level. Professional artists at the top of their game sit side by side with members of the general public who are picking up scissors for the first time. This is unique in an art world that often trades on hierarchy and status. The collage community is generous and kind and welcoming. It is one of our greatest strengths. World Collage Day is one day we show the world how we do that.
We encourage everyone thinking about a World Collage Day event or project to take responsibility for educating themselves about the needs of their community. We encourage you to follow guidelines set out by health officials and be mindful that these may evolve and change over time.
If in-person gatherings are safe and possible in your community, we invite artists, art centres, museums, galleries, schools, and communities to celebrate World Collage Day by hosting events and projects that bring communities together. Ideas include collage making meet-ups, docent-led tours of collage in a museum or gallery, activities for kids, slideshows or talks that appreciate collage's role in contemporary art and art history, exhibitions of collage, and more. Consider a project that manifests the spirit of World Collage Day in a safe and responsible way. This may take the shape of a Window Exhibition, sharing Collage Starter Packs for your neighbors, or organizing an online Collage Happy Hour. To get inspired, check out past events and projects from previous years.
In February 2021, Kolaj LIVE Online hosted a forum, "How-to World Collage Day." You can watch it HERE.
Now is the time to plan and whatever you decide to do, we want to hear about it. After you submit your event, we will announce your event on the World Collage Day website and through our social media. We invite people to come together around collage in their own communities and to connect to the world digitally using the hashtag #WorldCollageDay.
Make a Donation
Your donation to Kolaj Institute supports the coordination & promotion of World Collage Day. LEARN MORE
Spread the Word
You don't have to wait until the second Saturday in May to use the hashtag #WorldCollageDay. Hop on social media. Post images. Share what you will be doing to celebrate World Collage Day. Contact your local media and let them know about World Collage Day and ask them to cover the event in your area. Follow Kolaj Magazine on Social Media:
KOLAJ LIVE ONLINE
Get Ready for World Collage Day 2023
Sunday, February 26th, 2023
World Collage Day is an annual, international celebration of collage on the Second Saturday of May. In this online event, Ric Kasini Kadour shared the impetus for the day's creation and its philosophy. We introduced the 2023 World Collage Day Poster Artist Anthony D Kelly from Castlebar, County Mayo, Ireland who spoke about the concept behind the poster and the series of postcards he designed for the day. He writes, "As we move through our fractious contemporary reality: information overwhelm, social media trickery and increasingly polarised perspectives can seem to tear at the heart of our own perceptions of what is good, appropriate or even real. These divisive seeds of doubt, once sown, create disagreement, rifts, tensions and strife within our relationships, communities and wider societies. When I think about collage, I like to think about the reverse, an act of weaving meaning, of pulling disparate threads together." Kelly and Kadour were joined by others planning World Collage Day events and activities.